Financial Support
Whilst studying at MPCT, you may be entitled to financial support. Please take a look at the various options available to you and details on how you can access these.
If you require further information, please contact our Learner Support Services team who will be happy to help.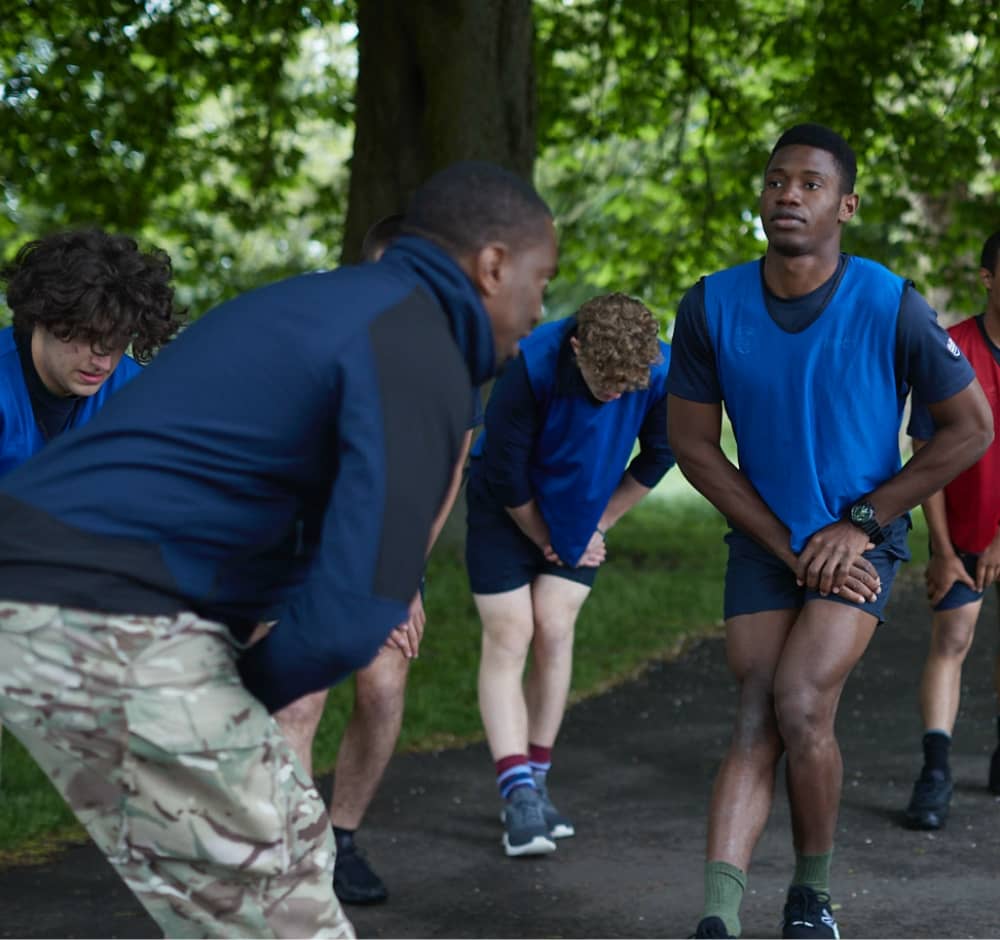 Financial support England
You may be entitled to receive up to £40.00 per week for up to 30 weeks.
If you are aged 16-18 and in full or part-time training you could be entitled to financial support to help pay for essential education-related costs such as course equipment, lunch or transport to and from college.
You could get a bursary of up to £1,200 per year. For more information on the Bursary Fund, please visit: https://www.gov.uk/guidance/16-to-19-education-financial-support-for-students
HOW MUCH DO I HAVE TO PAY FOR THE COURSE?
The training is free because it is part funded by the Education Funding Agency.
WHAT IF I CAN'T AFFORD TO BUY THE KIT?
You may be eligible to claim financial support (through the 16 – 18 Bursary Fund). The Bursary Fund (if you are eligible) is to provide help if you struggle with costs that may affect your learning.
AM I ENTITLED TO FREE MEALS?
If eligible for the Bursary Fund, you are also eligible to free meals whilst in learning with the college. You will receive the daily allowance for each day attended.
HOW DO I KNOW IF I AM ELIGIBLE FOR THE BURSARY FUND?
Students may be eligible if they meet the criteria set out by the UK government. Once you have submitted your application form, we will inform you if you are eligible or not. Please visit https://www.gov.uk/guidance/16-to-19-education-financial-support-for-students for more information on eligibility.
HOW DO I APPLY FOR THE BURSARY?
Complete the digital Financial Support Application Form which can be obtained from our Learners Support Services on 0330 111 3939.
*You will be requested to provide supporting evidence
HOW DOES THE BURSARY WORK?
If you are eligible for the bursary, you will be entitled to claim for costs that pay for items relevant to the course – up to a maximum of £1,200 each year. For example, travel (between home and college) and any money spent on kit and equipment essential to complete the course. Each day you are in attendance and have a meal, you will receive £2.41 per day.
DO I NEED A BANK ACCOUNT?
If you are eligible for the bursary – yes. Funding claimed will be paid directly into your bank account.
WILL MY PARENTS LOSE THEIR CHILD BENEFIT WHEN I START THE COURSE?
No. Our courses are approved by Government and therefore have no impact on Child benefits because your child is under 20 and in full-time education. Click here for more information
WHAT DO I NEED TO BRING ON MY FIRST DAY?
Here's our checklist to make sure you bring everything you need:
BANK DETAILS
So that you can receive your funding
PROOF OF IDENTITY
Driver's licence or passport
ANY CERTIFICATES
Qualifications already received
NATIONAL INSURANCE NUMBER

MLT & MPCT Scholarship Funding
The MLT in conjunction with MPCT, has signed off a new scheme that we are delighted to roll out for scholarship funding – MLT & MPCT Scholarship Funding (MMSF).
The overarching purpose of offering scholarships is to support and attract Learners who do not meet the criteria for funding through the normal Government funding route. Successful scholarships will remove numerous financial barriers in order to give a candidate the opportunity to learn, engage and progress through the MPCT programme by improving their overall skills, qualifications, and future career opportunities.
Each candidate will be required to submit a completed application form for access to the funding and this will involve a candidate statement. To find out more about the MLT & MPCT Scholarship Funding or to discover if you are eligible for the scheme please contact us for advice and support on the relevant completion of the MMSF application and required checks.
---
Motivation & Learning Trust
If you do not qualify for any of the financial support options or require additional support, please visit the Motivational Learning Trust page motivationandlearningtrust.org for more information on how we may be able to support you financially.
---
STUDENT TRAVEL DISCOUNTS
WHO IS ELIGIBLE?
YOU'RE 18 OR OVER
LIVE IN A LONDON BOROUGH DURING TERM TIME
ENROLLED AT A SCHOOL, COLLEGE, OR UNIVERSITY REGISTERED ON THE TFL SCHEME – MPCT IS ONE OF THESE ORGANISATIONS.
HOW CAN I APPLY?
Once you are enrolled at your MPCT Academy, you can apply online through TfL by clicking here. Further details of the scheme are also available on the TfL website: Transport for London – Free and discounted travel
To complete your application you will need the following:
A COLOUR, DIGITAL PHOTO TO UPLOAD
YOUR ENROLMENT NUMBER FROM YOUR EDUCATION ESTABLISHMENT
YOUR COURSE START AND END DATES
A CREDIT OR DEBIT CARD TO PAY THE £20.00 FEE
AN ACTIVE EMAIL ADDRESS
---
16 – 19 TUITION FUND 2021/2022
STATEMENT OF INTENT
MPCT intends to continue Learner Support Friday (LSF) sessions, whereby small groups of up to 5 learners (aged 16-19), whose learning has been disrupted as a result of Covid-19, will attend additional maths and English tuition, and other pastoral care.
MPCT will develop a robust curriculum that actively promotes engagement with maths and English, and other areas of SEND, to accelerate learning and prevent any further disruption to learner progress.
Priority will be afforded to learners who are yet to achieve a GCSE grade 4 or 5 in English and/or maths in the first instance.
Additional sessions will also provide tuition to those learners who have a grade 4 or above in English and/or maths, are from an economically disadvantaged background, and would need catch-up support and including those with special educational needs and disabilities (SEND).
WHAT WE INTEND TO DO
Learners deemed eligible for the tuition will attend additional learning sessions on a Friday in their designated centre or if the need arises, as during Covid-19 lockdowns, virtually delivered through Teams.  Tutors will deliver the small group sessions; delivery will be individualised and focused to develop skills required on each learner's individual learning plan and/or EHCP. 
The additional funding will provide the opportunity to accelerate maths and English development, providing learners further help to achieve good results and to fulfill their career aspirations. 
HOW WE WILL DO IT
Learner small group tutorials (no more than 5) will actively provide learners with wider study skills in preparation for internal and external assessments relating to their chosen careers. Learners will complete tasks and take part in activities tailored to support and develop their own skills in support of their chosen vocational route and career aspiration. This support will enhance and develop self-confidence in their abilities and broaden their horizons and embrace the future.