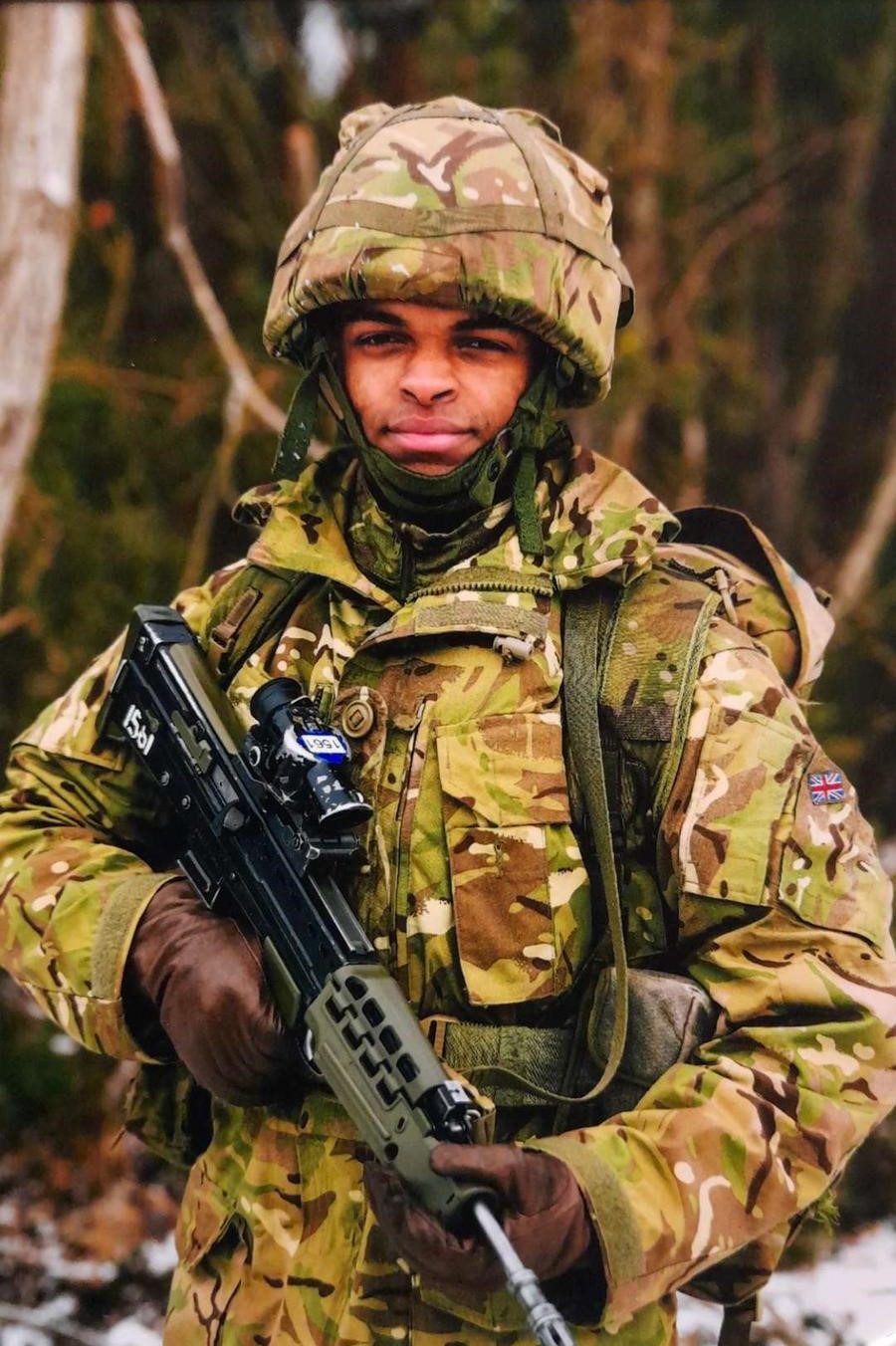 We're sending congratulations to Private Kay Ellington who graduated from Phase 1 training for the Royal Logistic Corps at Army Centre Pirbright last week.
A former learner at MPC Battersea, Ellington has known that he was destined for a career with the Army since he was young.
"Joining the Army was the only career that I wanted, as I knew this would help me to improve my life." He told us.
"I joined MPC Battersea to further my chances of getting into the Army and help prepare me in all aspects needed. This college helped turn me from a school leaver, with no clue about the military and lacking all qualities, to a physically and mentally prepared soldier in the making."
As with many of our new learners, when Pvt Ellington joined MPCT he wasn't incredibly fit, however, within a few months, he had progressed to a red bib (intermediate fitness) and was reaping the rewards of the daily PT sessions and the encouraging and motivating atmosphere. He developed and gained his functional skills Maths and English qualifications, as well as numerous others.
"I would like to say a big thank you to all of the instructors for the time and effort that they put into getting me to where I am now, but I'd like to give Staff Atkin a special mention, who had really helped me from day one.
I would definitely recommend MPCT to anyone that I'd considering a career in the Armed Forces".
Private Ellington is progressing to Phase 2 training at the Defence School of Transport in Leconfield, Yorkshire, and we at MPCT wish him the very best of luck in his future endeavours.
Back to news articles