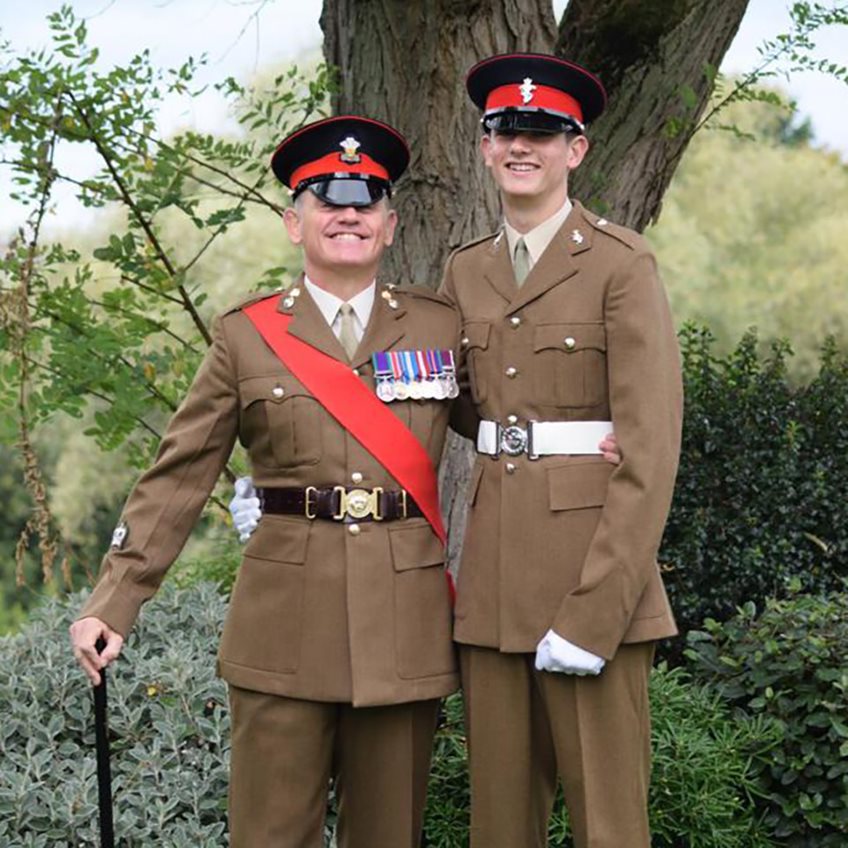 Enrolled on the Military Preparation College programme in November 2019, ex-learner Archie started his 5-month journey with MPCT. His interest was sparked after speaking to some friends, who had previously completed the Military Preparation School program. Although only there for a short period of time, he recalls his experience as second to none.
"You really hit the ground running, getting up early for breakfast, fitness, various daily tasks, as well as the initial meeting of new people – routine was a central element to our days".
For Archie, the programme exceeded his expectations remarkably, making friends for life and really getting a taste of what a career in the Military would be like. When asked about some of the highlights, he was quick to detail the level of confidence he gained whilst being there, facilitated significantly by the support and mentoring of the staff, who, being ex-military "knew the best way for you to get the upper hand". In summary of his experience, Archie stated "people who haven't been to MPCT may not really know what to expect in a physical or mental sense. The program prepares you really well for what's to come, giving you an edge. I would definitely recommend it to someone considering a similar career path."
Archie's father was also able to give some insight into his son's journey with MPCT, touching on how the program was incredibly beneficial even though short in duration. Being an Army recruiter, he mentioned the difference he sees in the way MPCT students conduct themselves, as well as how they deal with situations – essential qualities the Military and other major employers look for.
When asked if he saw any changes in Archie following the program, he explained about the significant improvement in everything his son did, from learning about values and standards to developing skills for interviews, command tasks and assessment centres, alongside the physical fitness.
"Even for youngsters who are confused and not entirely sure where they want to go, the program is able to turn them around and point them in the right direction – giving them vision and the knowledge that they are able to do anything they put their mind to. It's inspirational".
Archie headed off to training last week, look out for updates on how he's getting on!
Back to news articles