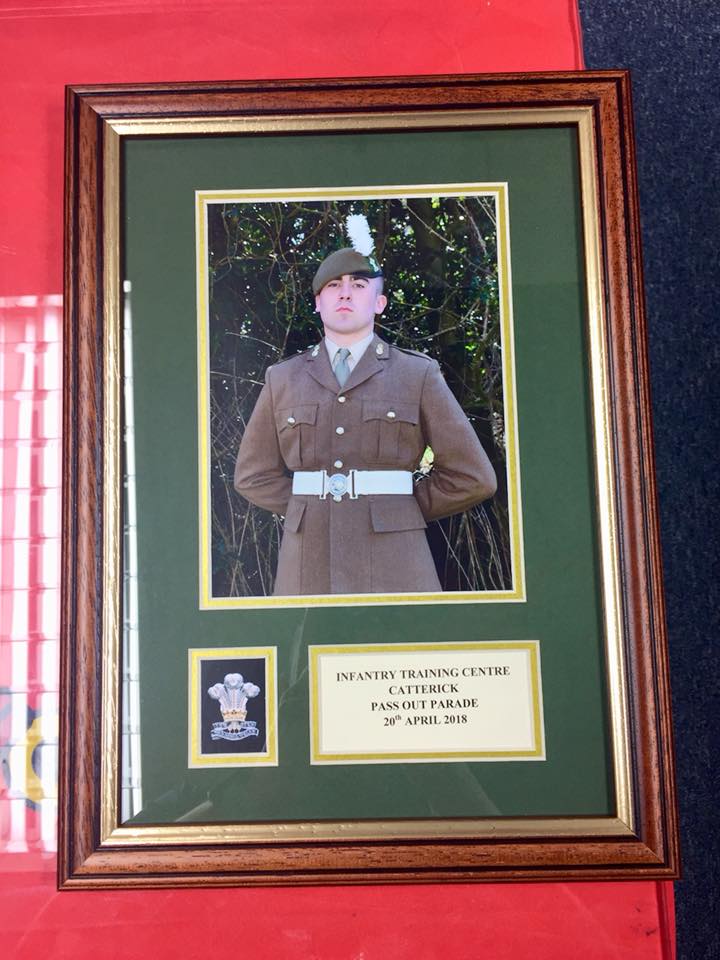 Another memorable moment at MPC Cardiff.  The latest military progression photo to be added to the 2 section classroom, a massive thank you to Mr Franklin who very kindly gave the college this photo after his pass out parade.
This will now sit very proudly with all the others. Not only do these important and nostalgic photographs inspire our current learners but they also inspire the staff and act as a constant daily reminder that their hard work and efforts have a huge impact on our learners lives and makes everything worthwhile.
Once again, diolch Mr Franklin.  We are all very proud of your achievements.
Back to news articles