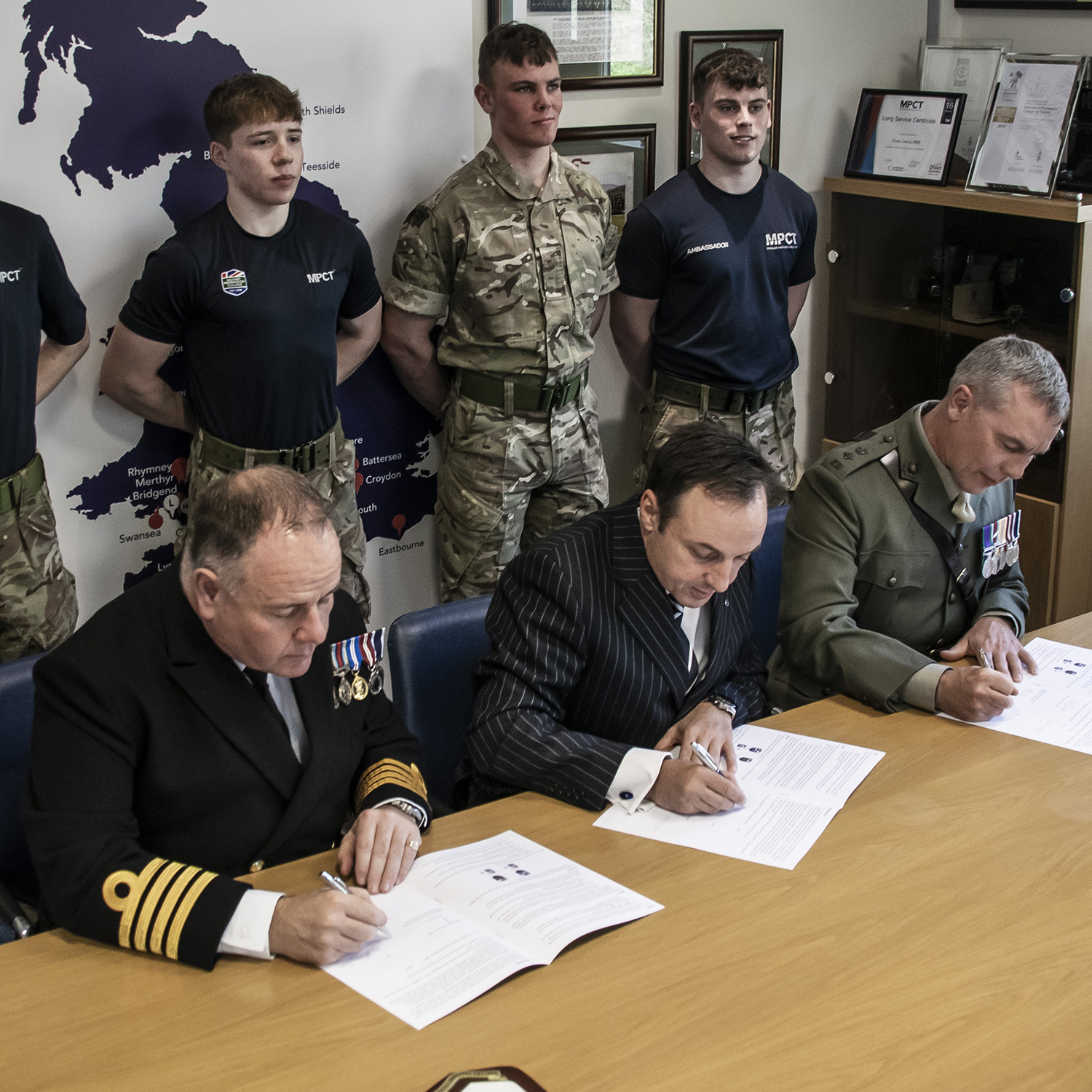 MPCT has signed a Memorandum of Understanding (MOU) with The Naval Service, on the 27th February 2020.
The purpose of this Memorandum of Understanding is to establish the working relationship between the Motivational Preparation College for Training MPCT and Flag Officer Sea Training (FOST) to set out the mechanism by which MPCT can help increase the number of successful applicants joining the Royal Navy and Royal Marines.
The aim of the working relationship between MPCT and FOST is to improve the retention and suitability of candidates within the Recruiting Pipeline.
The signing of the MOU is a historic and momentous occasion for both parties and it is the first of its kind. This event is the culmination of a variety of interactions, including VIP and vocational visits, and is a formal recognition of the mutual support and opportunities that we have identified together.
The stakeholders who signed the MOU were Huw Lewis MBE (CEO), Captain Pete Viney RN, CNR and Lieutenant Colonel Michael Scanlon RM.
This agreement will mean that by working together, many more young people will be supported, nurtured and educated, allowing them to achieve their ambition to serve their country.
Lieutenant Colonel Michael Scanlon RM commented,
Today's MOU signing represents the an official linkage between our two organisations which has already been in place informally for some time. The Royal Marines are very much looking forward to working with MPCT, developing the relationship further and helping learners understand about the career opportunities within the Royal Marines and achieve a positive outcome.

Lieutenant Colonel Michael Scanlon RM
The MOU agreement-signing event, where Learners from our MPCT Newport college and former Learner, now Royal Marine, Andrew Lewis, joined the VIP's to mark this ground breaking occasion.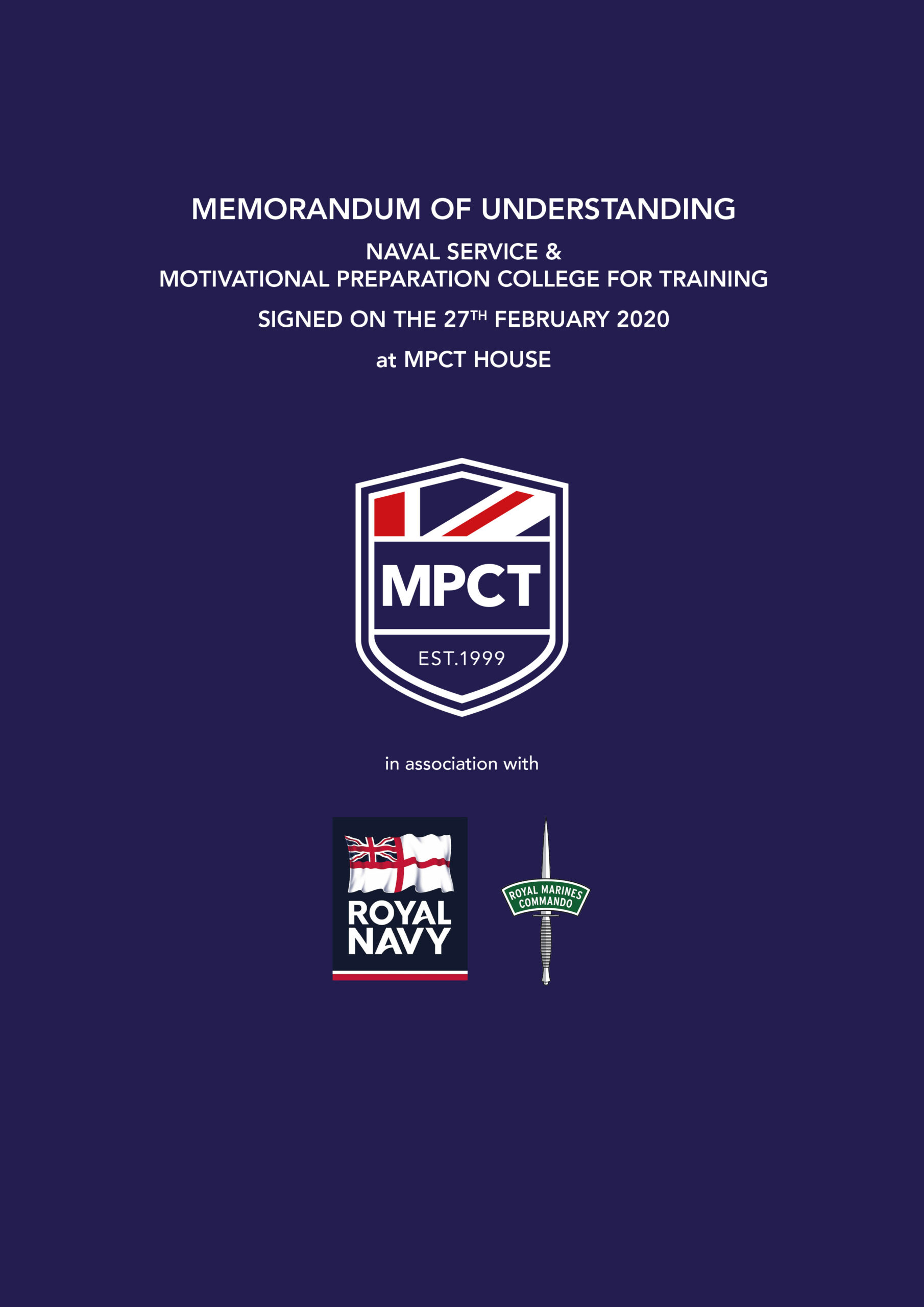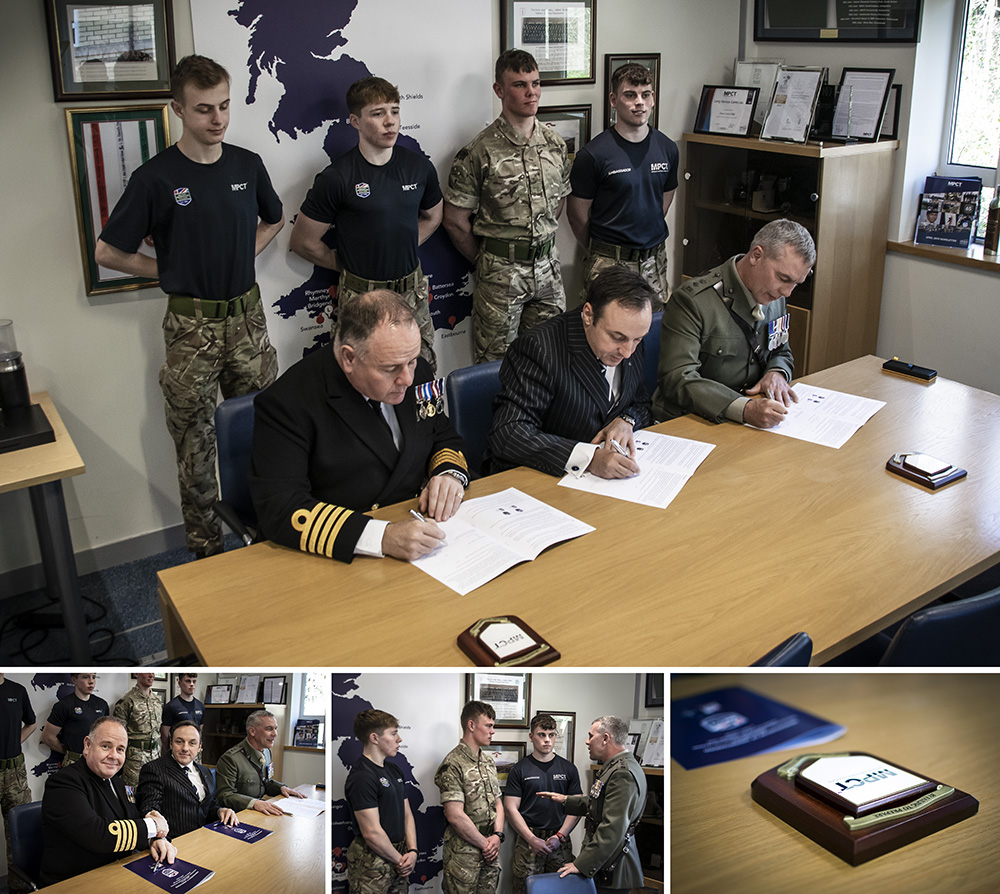 Back to news articles