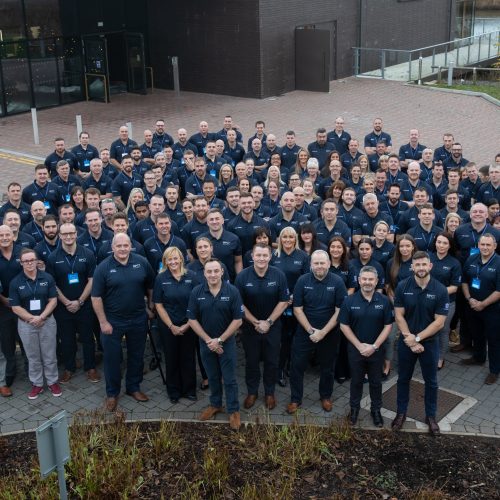 Tea, toast and online fitness sessions have led MPCT to be voted 'world class' – by its own employees.
Our 170-strong workforce at MPCT took part in a confidential survey of eight categories of workplace engagement by independent specialists, Best Companies.
A Best Companies accreditation shows that workplace engagement is taken seriously producing 'very good', 'outstanding' and 'world class' environments.
And MPCT scored its highest ever ranking of 791 out of 900, which puts it in the highest, three-star tier.
The accreditation not only exceeds MPCT's 2020 two-star ranking of 720, but is particularly significant as the survey was undertaken while lockdown restrictions were in place.
The survey showed 99 per cent of staff agreed that MPCT is keen to help people from disadvantaged backgrounds while 93 per cent said they "love working for this organisation."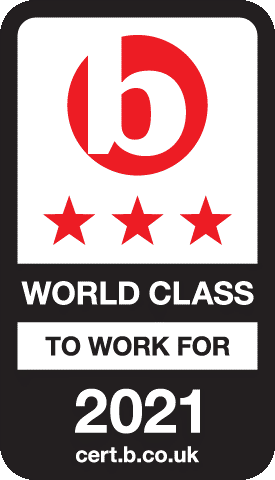 "Like so many businesses, we not only had to adapt our working practices, but we also faced a lot of challenges caused by the effect of the pandemic on our workforce,"

"It was crucial to us to take care of our employees' emotional and physical well-being and so we started a whole raft of online initiatives, from virtual tea and toast sessions every Friday morning to weekly online yoga classes – not just for our staff but also for their families."

Donna Briggs, Director HR at MPCT
MPCT also brought out a free booklet on mental wellness, set up a confidential helpline for any staff and their families who might be struggling and expanded its milestone benefits scheme.
This gives treats – such as wellness vouchers, to pay towards gym membership, for example – to staff at various periods of employment with the organisation.
Donna Briggs adds,
"An accreditation from Best Companies is a significant achievement that shows an organisation is taking workplace engagement seriously," said Donna, "and this survey shows that each member of our team believes in our core values as much as the directors do.

"We live and breathe them and now we know that that belief has cascaded down through all areas of the company."

Donna Briggs, Director HR at MPCT
Back to news articles