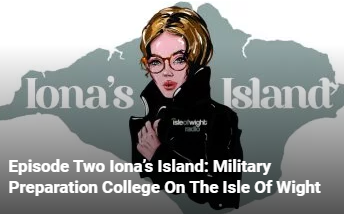 MPCT Isle of Wight, welcomed Radio's Iona Stewart-Richardson to the college. The invitation came with an added bonus of undertaking a PT session with the Learners.
Iona is exploring and expanding her knowledge of the Isle of Wight by meeting various people, groups and organisations. Her visit to MPCT Isle of Wight allowed her to learn more about the incredible work MPCT do in preparing young people to achieve their goals and aspirations.
Iona met with MPCT Centre Manger, Brian Richardson MBE a Royal Navy Physical Training Instructor who runs our Isle of Wight college and Training Instructor, Jono Hill, who served in the Royal Marines.
Please watch the video and find out exactly what you can look forward to when you join MPCT.
In summing up, one Learner said
This course is useful, necessary and enjoyable!
As a 16 to 19 year old, you can enrol at any time. You can follow the link www.mpct.co.uk or contact our friendly advisers by calling 0330 111 3939
Back to news articles