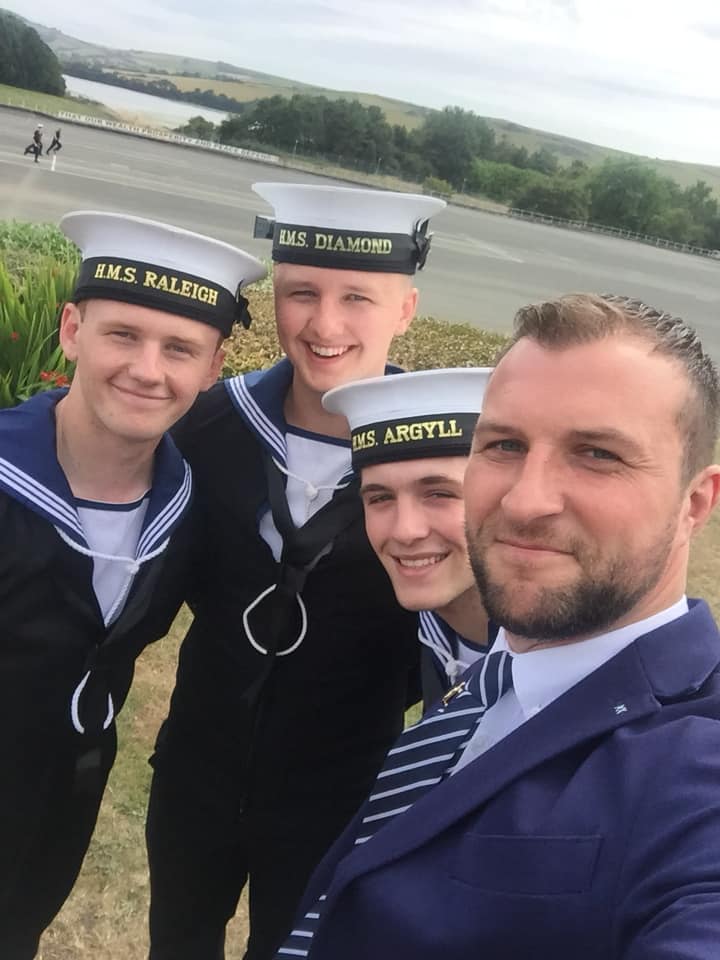 On Friday 26th July 2019, Staff Richards of Military Preparation College Cardiff traveled HMS Raleigh to see his former Learmer Mr Clissett pass out of his phase 1 training.
The day was made all the more emotional with Mr Clissett's brother in attendance who was also a student at the college and also went on to join the Royal Navy, he passed out of Phase 1 at the beginning of 2019. We think it is a first for MPCT to have brothers on parade for the Royal Navy! They were also joined by Mr Carey who was another outstanding student at Military Preparation College Cardiff, so it really was a fantastic day for them and MPCT.
Staff Richards commented;
I'm always blown away seeing our students on parade but that drill and rifle display was possibly the best I've ever seen today! Mr Clissett has worked incredibly hard to get this far and is an absolute credit to the Cardiff college, MPCT, his family and himself and we are all very proud.
Back to news articles