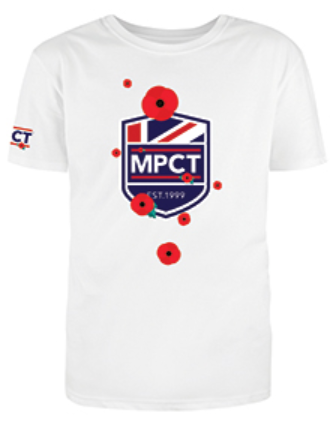 MPCT staff and learners across England and Wales are to run 38,480 miles in remembrance of those who lost their lives in battle.
Around 1000 learners and staff at the 35 locations in both countries, are taking part in the grueling 14-day event, called My Poppy Run, which started on Remembrance Day (Wednesday 11 November),
And if we reach our target mileage, we will have run two miles for every life lost on the first day of the Battle of The Somme, on 1 July 1916.
Military Preparation Colleges use military and progressive education techniques to help young people achieve their potential.
Along with training in physical fitness, the courses – whose instructors are all ex-British Armed Forces personnel – help learners achieve qualifications in English and Mathematics and become proficient at problem solving, public speaking, leadership and communication.
Each day, each participant will complete a range of physical activities – in line with their abilities – from walking, jogging and running, to cycling and upper body exercises.
Walking, running and jogging will be scored in actual miles covered while comparable scoring will be measured for other activities.
MPC founder and CEO Huw Lewis MBE, a former Captain of the Royal Welch Fusiliers, said:
"On the very first day of the Battle of the Somme, the British Forces suffered a total of 19,240 fatalities in a single day.  

"By reaching this target we will collectively be completing two miles for each of the fatalities on what was, without exception, the bloodiest day in the history of the British Army."

Huw Lewis MBE, CEO of MPCT
The My Poppy Run aims to raise around £20k for the Royal British Legion with all donations being processed through a JustGiving account.
"And, by taking part in this event," said Huw, "our staff and learners will undoubtedly reflect on the sacrifices made by so many to ensure our freedom."  
You can donate here https://www.justgiving.com/fundraising/mpct-college2
Back to news articles