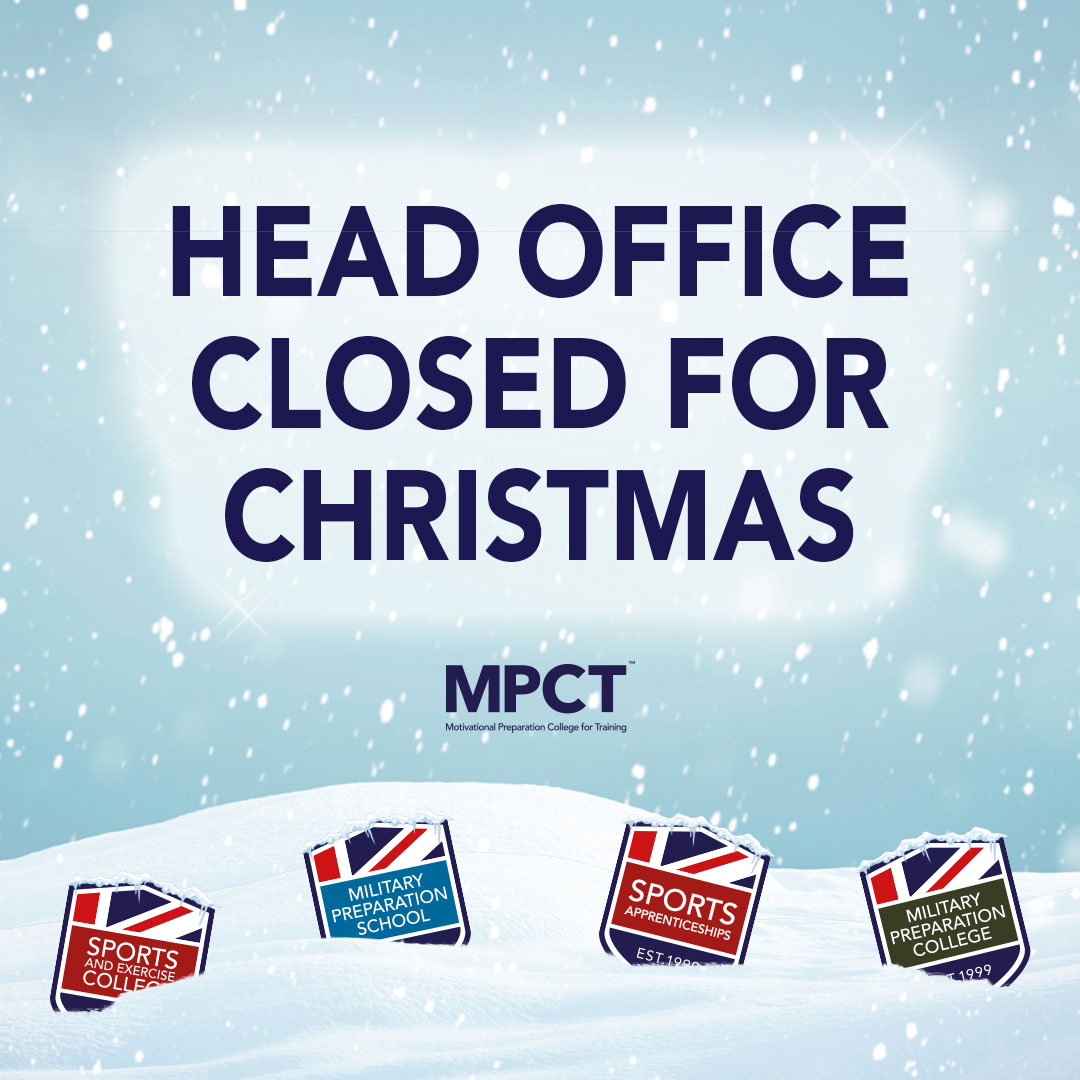 Head office closes today for the Christmas holiday period. We return on Monday 6th January 2020 at 8.30 am.
Contact can still be made via our https://mpct.co.uk/contact-us/ or you can follow our social channels, Facebook/Twitter/Instagram/LinkedIn.
As we wrap up 2019, we can reflect on a truly remarkable year.
As you may know we've seen our 3,500th Learner join the military and have now achieved 505 Learners this year heading from MPCT into a military career, which is equivalent to a whole Battalion.
So, what about the Learners. What about their journeys? Well, recent figures show that in Wales 86% and in England 93% of our Learners are moving on to positive career or learning destinations.
So not only are we providing excellent outcomes for young people but we're getting even better at it. We've also increased the average number of qualifications each Learner achieves
It was an amazing 4,818 this year! But it's not all about qualifications; you are telling us you are enjoying the journey.
In their early findings from our recently commissioned research, the University of Northampton tells us that well-being amongst our Learners is high and that self-belief is very high. Research clearly suggests a direct link between physical activity and improved self-esteem, self-efficacy, confidence and mental health.
And with over 92% of Learners telling us their fitness is better within 3 months of joining MPCT, you must be very proud of the positive journey you are taking them on.
Perhaps the best way to sum it up is in the words of our Learners
"I just feel like it has made me believe in myself"
"…this will help me find myself a bit more"
"We get…a sense of togetherness, a bond".
Making better citizens in the UK" is absolutely an achievable vision for us and we look forward to hearing more about our social impact as more results from the research become available next year.
We are looking forward to another fantastic year in 2020, inspiring young people to achieve in their goals and gaining employment.
Merry Christmas and a Happy New Year from us all at MPCT
Back to news articles