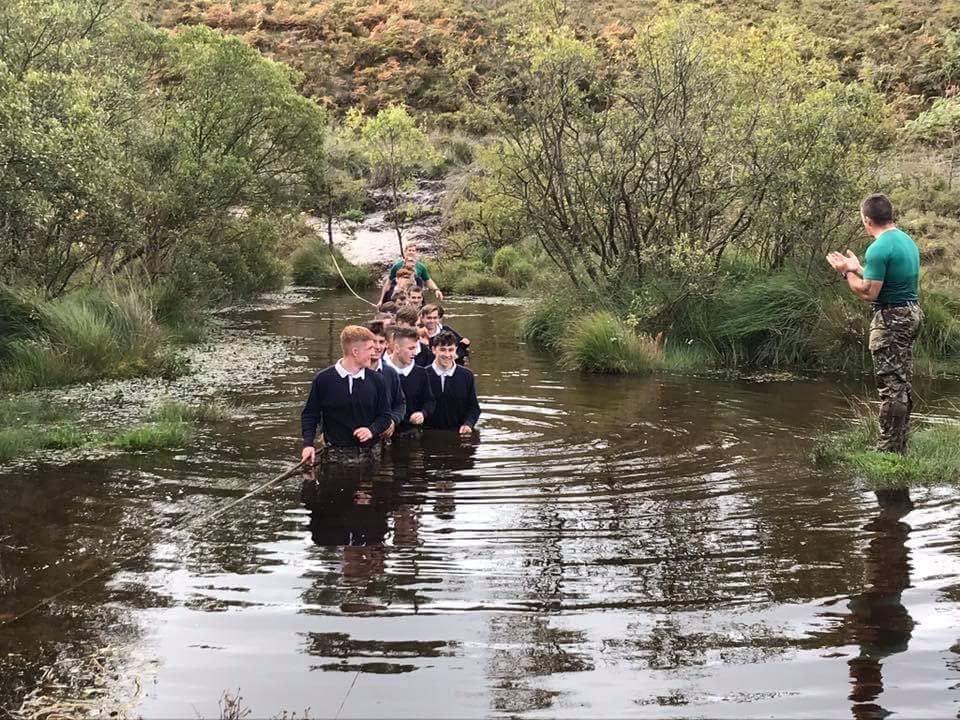 MPCT has always taken pride in the standards of our Learners who attend the Royal Marines Look at Life Courses based at the Commando Training Centre in Lympstone.
Over 30 Learners were selected from our Military Preparation Colleges all over Wales and England, Learners who were reported by College Staff to show keen interest in joining the Royal Marines and have all already started their applications for specifically joining the Royal Marines. All Learners who were selected have shown an excellent and robust attitude on a daily basis in college life, and give 100% effort to their training which will be required in the Royal Marines.
We had the best reports back yet, with a record number of Learners passing the course. Congratulations to all Learners involved and keep up the excellent work.
Below you will find the names of the Learners who attended, once again, congratulations to all!
| | | | |
| --- | --- | --- | --- |
| Adam Rees | | | MPC Swansea |
| Shaun Cunningham | | | MPC Swansea |
| Brendon Eyre | | | MPC Birmingham |
| Lucas Wrenn | | | MPC Birmingham |
| Ozkan Floroaei | | | MPC Birmingham |
| Robbie Reid | | | MPC Gloucester |
| Scott Buchanan | | | MPC Gloucester |
| Jack Jones | | | MPC Gloucester |
| Mason Wadham | | | MPC Croydon |
| Stanley Smith | | | MPC Battersea |
| Brandon Robinson | | | MPC Newport |
| Cieran Mitchell | | | MPC Newport |
| Joseph Poole-Barnett | | | MPC Newport |
| Jay Griffiths | | | MPC Merthyr |
| Lewis Elliot | | | MPC Merthyr |
| Daffydd Newth | | | MPC Bridgend |
| Ethan Jones | | | MPC Bridgend |
| Jack Garrett | | | MPC Bridgend |
| Elis Gardner | | | MPC Bridgend |
| Klevis Cakici | | | MPC Eastbourne |
| Clayton Morgan | | | MPC Eastbourne |
| Will Squirrell | | | MPC Isle of Wight |
| Morgan Evans | | | MPC Isle of Wight |
| Thomas Southart | | | MPC Liverpool |
| Benjamin Armstrong | | | MPC Liverpool |
| Connor Wheat | | | MPC Wolverhampton |
| Sukhraj Singh | | | MPC Wolverhampton |
| James Wood | | | MPC Wolverhampton |
| Jordan Hawkins | | | MPC Wolverhampton |
| Lewis Riley | | | MPC Aldershot |
| Jordan Warren | | | MPC Aldershot |
Back to news articles