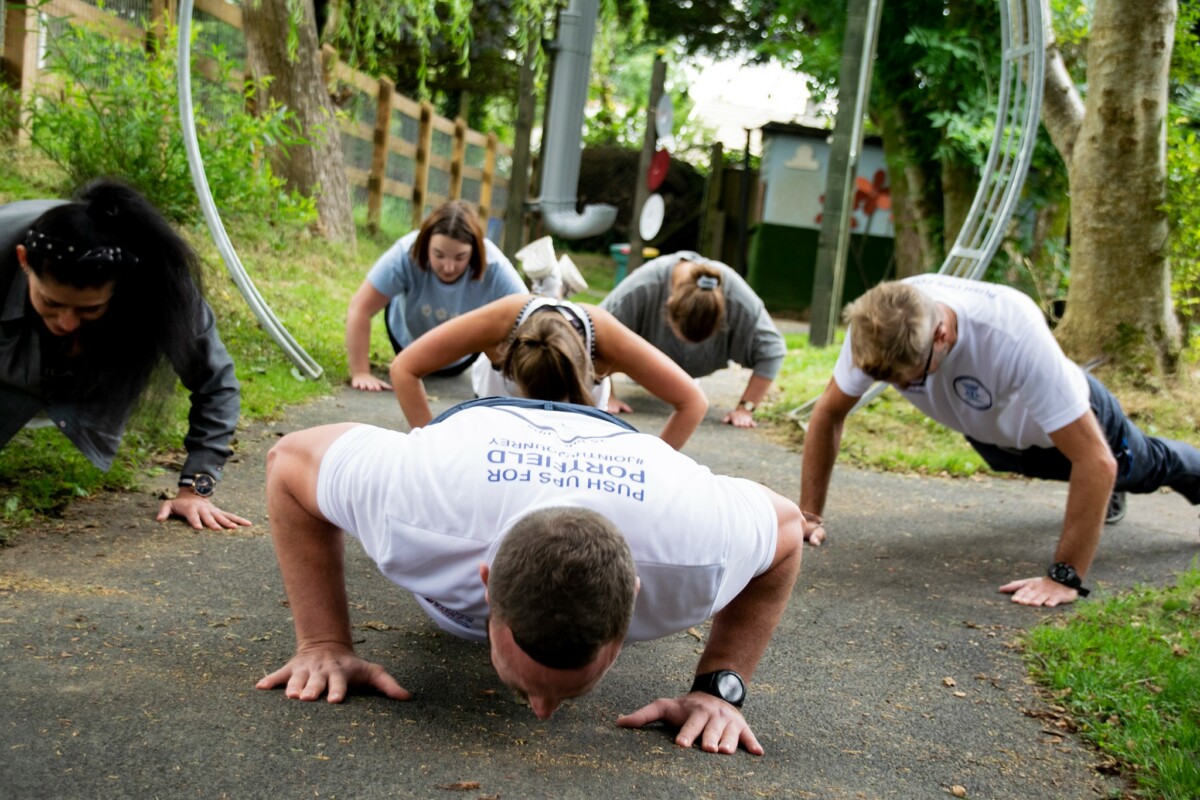 As you may or may not know the event was developed by myself and Brian Millard (Teaching assistant in Portfield School) after completing, at the time 25 push ups for one month.
This generated the idea to do try this on a bigger scale. During the start of the event Covid came into play and we adapted the fundraiser and made it accessible to all due to the individual effort this would take. The idea was to be able to just get involved, I adapted the fundraiser also during Covid as I highlighted an area for local business growth through social media with us coming and completing the activity then sharing through their platforms. The output of the event was to get people active attempting this for as long as they wished but also give people an opportunity to be part of something.
This was well received; we had many local businesses and people getting involved and sharing their journey with us along with raising funds for two great causes.
Overview and close down of last year's event
We managed to raise a fantastic total of £2,480. This totally exceeded our expectation of what was possible. That said, as a charity we have received 50% of this total and after fees from Just giving will receive £1,211.15.
I thank you all for your support and guidance with my ongoing events, my plan is to have one every year and felt that it would be good to team up with Portfield school and Brian for a second year, due to the success and interest we received. I did not want to lose the following and support so plan to continue into this year with Motivational Miles.
Back to news articles