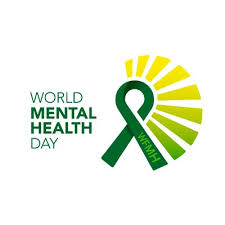 World Mental Health Day is an opportunity for all of us to raise awareness of mental health issues and advocate against social stigma.
The day provides an opportunity for us to add to the wider conversation that will be occurring on social media, television and elsewhere. We can also recognise the fantastic work we're already doing to address mental health stigma here at MPCT.
The theme of this year's event is suicide and suicide prevention.
Every year close to 800,000 people globally take their own life and there are many more people who attempt suicide. Every suicide is a tragedy that affects families, communities and has long-lasting effects on the people left behind. It's the leading cause of death among young people aged 20-34 years in the UK and is the second leading cause of death among 15-29 year-olds globally.
The primary objective of MPCT is always the safety and well-being of its Learners. It's vision has always been about supporting and developing young people to achieve their goals and aspirations. We accomplish this through a combination of study and military based physical activities.
To ensure that they do this in a safe and secure environment MPCT has invested significantly in the safeguarding of its Learners and has robust and detailed processes to ensure that we protect the Learners under our care.
We do this by ensuring that all our staff are sufficiently trained to deal with any safeguarding concern that may arise. They are supported by dedicated safeguarding leads in all areas and coordinated nationally by a Lead Safeguarding Officer.
MPCT fosters close working relationships with Local Authority Social Services to ensure that we provide a contextual safeguarding service that extends beyond the boundaries of the local college.
We engender a culture of openness and transparency encouraging all Learners to engage fully with MPCT staff, giving them the confidence to disclose any concerns they may have. All disclosures made by Learners are always taken seriously and given the appropriate attention to ensure that they are always kept safe.
And while today is the official World Mental Health Day, you can do so much to look after you own mental health every day. The Mental Health Foundation has 10 important tips
1. Talk about your feelings
2. Exercise
3. Eat well
4. Drink sensibly
5. Keep in touch with loved ones
6. Ask for help
7. Take a break
8. Do something you're good at
9. Accept who you are
10. Care for others
Back to news articles