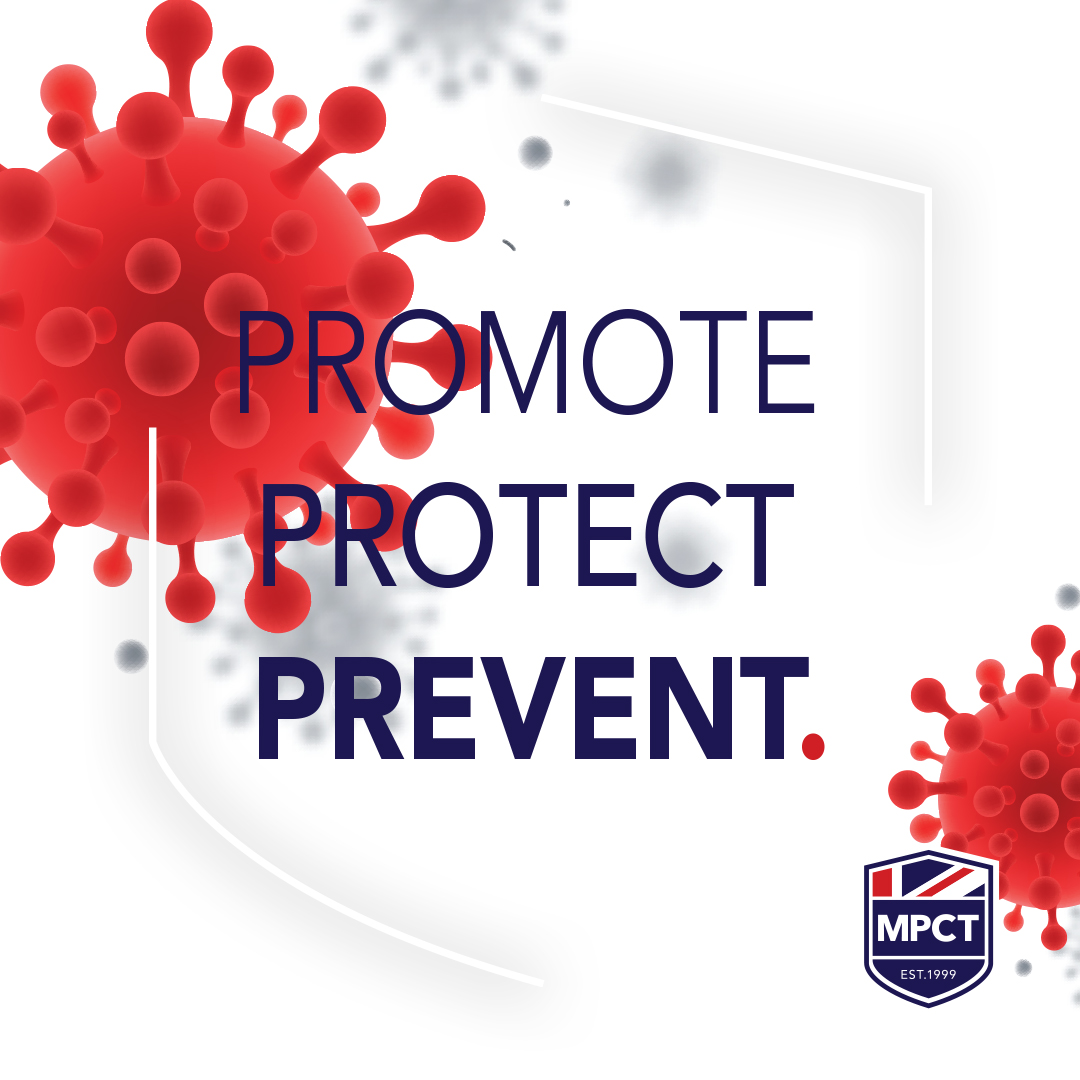 Please click here to read MPCT's GDPR Statement on NHS Test & Trace Protocols.
Dear Parents/Carers,
I believe it is essential to keep you up-to-date on MPCT's progress, and how we continue to manage the ongoing challenges during the Covid-19 Pandemic.
MPCT has endeavoured to maintain face to face delivery for as long as possible, moving over to virtual learning as and when directed by the Government, or; on advice given by the Public Health Teams.
At MPCT, we believe that there is a place for both virtual synchronised and asyncronised learning. However; this cannot replace the value that face-to-face learner engagement and support provides. This is particularly relevant to those vulnerable learners who may struggle and require additional assistance, and this is the reason that our Colleges have remained accessible during lockdown.
With the recent success of the UK's vaccination roll out and the reduction of serious illness due to Covid, it has allowed the UK Government to work through their road map in the easing of restrictions. However; we must continue to remain vigilant as Covid-19 is still prevalent, and it would be prudent to adhere to the basic rules outlined below:
Maintain an element of social distancing in busy places.
Regular hand washing/sanitizing.
Stay home if you are unwell, especially if you are exhibiting symptoms of Covid-19.
Contact NHS and carry out the required testing for Covid.
Follow isolation advice for yourself and close proximity contacts/household, as instructed by Test, Track Trace and Protect Teams.
Continue to follow any Government and Local Public Health Teams advice, to mitigate the spread of the virus.
The rules for close contacts have eased, as well as the requirements to self-isolate if you have been informed that you are a close contact of a positive case.
The key changes are:
Anyone who tests positive for Covid-19 or has symptoms must continue to isolate for 10 days; regardless of their vaccination status, and should not attend work/college until after the isolation period is over.
Fully vaccinated individuals and Unvaccinated under-18's – will not need to self-isolate if they encounter a positive case, however; they are required to take a Covid PCR test, only self-isolating if they test positive.
Over 18's can now receive a vaccination. There are also plans to administer vaccinations for under 18's (16 –17-year-olds).
Those individuals identified as a close contact of a positive case, will be advised to have a PCR test on day two and day eight (although; there will be no need to isolate unless the test result is positive).
Track & Trace will follow up for any close-proximity contacts if diagnosed as Covid-19 positive.
The TTP service will provide a "warn and inform" service for all fully vaccinated adults and under-18's, who are identified as close contacts.  Maintain HFS, wear masks if required for the 10-day period – no need to isolate unless positive test results have been received.
The same advice will apply (ref. point 6 above), if an individual is pinged by the Covid-19 App.
The Covid-19 App is being altered, to reduce the sensitivity to only close-proximity contacts for the required period of time.  Previously the App has pinged anyone within the set range of a phone for 15 mins or more, this is likely to change to 1M within the set time.
The above changes will enable staff and learners not to have to self-isolate on the scale that they might have previously. We encourage everyone to have the vaccine, not only to protect themselves, but protect others who may be more vulnerable and susceptible to serious illness/hospitalisation from Coronavirus.
I have instructed our MPCT Team to now move our Standing Operations Procedures (SOPs) for Covid-19 to Living with Covid. This will allow us to still maintain awareness and keep elements of Covid-19 secure measures which will help mitigate the risk of communal spread, and these will be:
Maintain groupings where there is physical contact such as partner training during PT.
Good housekeeping and more regular cleaning of touch point surfaces.
Everyone is to take responsibility for cleaning their own areas.
Hand sanitiser stations are to remain, to enable regular hand cleansing.
Use of Covid-19 Self-Test Kits (Rapid Antigen Test).
Facemasks may still need to be worn if there is a rise in infection or spikes in local areas.
During the initial Lockdown period, MPCT worked hard to improve virtual learning and we will ensure that this continues. We may have to move back into a virtual zone where advised to do so by Public Health Teams, Local Authority requirements or Government direction, should any future lockdown be enforced, due to local spikes.
If you have any queries, please do not hesitate to contact our Learner Support Team for assistance on Tel. 0330 1113939 or via email: enquiries@mpct.co.uk.
Finally, I would like to thank you for your ongoing support during what has been a challenging time for so many. MPCT has attempted to maintain some sense of normality where possible for our learners, so far as it has been reasonably practicable; whilst still maintaining Covid-19 secure measures.
We will hopefully see you all in the near future at our Awards Ceremonies across the country; where we are able to highlight the many achievements of our programme, and the success stories for so many young people that have commenced their learning journey with us.
Kind regards, 

Huw Lewis MBE
MPCT Chief Executive Officer
Back to news articles