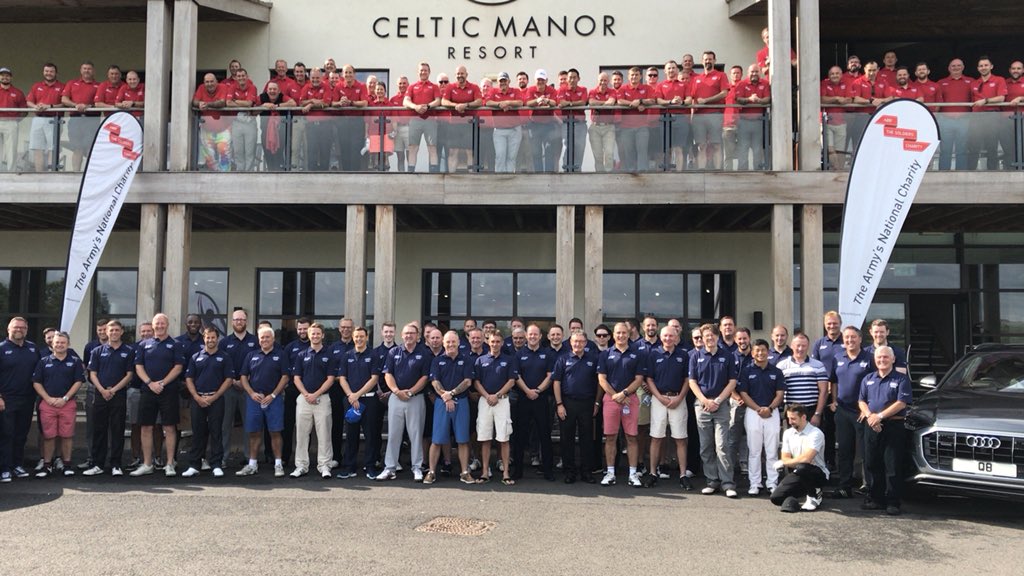 This year we ran our 5th MLT Golf Fundraising Event and our 2nd in Partnership with the Army Benevolent Fund and we are delighted to say that it was a resounding success raising much needed funds for both charities. Particular thanks go to all the team who worked hard to make the day successful. A special mention must be given to Huw Moores, Head of Communications, Stacey Hudd, HR Manager and Louise Sweeney, MLT's Charity Fundraising Events Manager who were the architects, builders and labourers of the day. Our special guest was Welsh and Lions international rugby player, Martyn Williams MBE, who said "it is fantastic to have over 100 people here today all raising funds for two outstanding charities and I am delighted to support such a well-run and enjoyable day, see you next year".
The evening auction boasted an array of hugely generous prizes which can be seen in the programme of events leaflet linked below.
Once again, thanks to all involved and keep a look out for our announcement on how much was raised!
Back to news articles