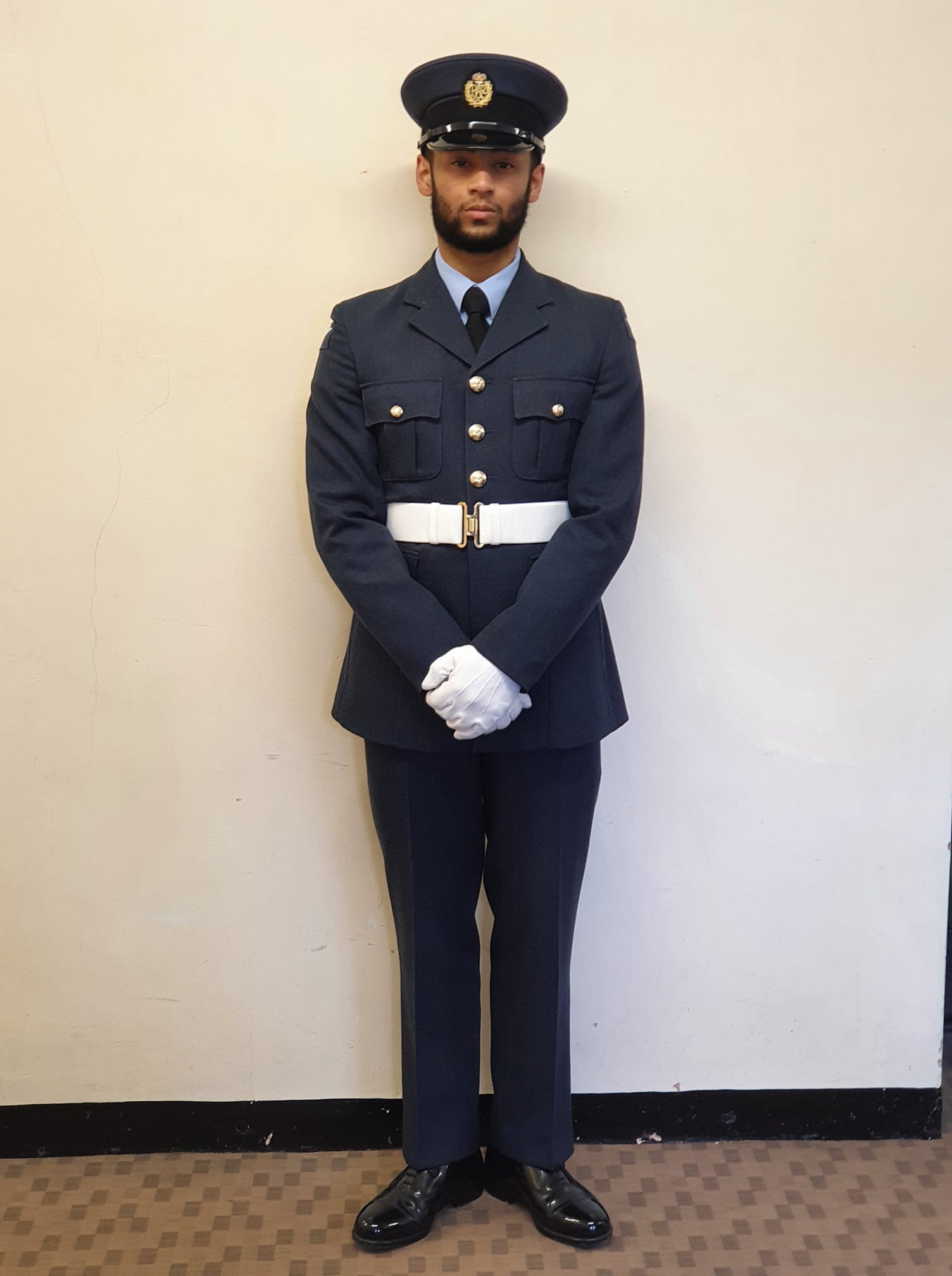 MPC Battersea sees another ex-learner graduate into Phase 2 training this past week. Chay Stephens has completed his 10-week basic training at RAF Halton, a goal that began during his time at MPCT.
"I wanted to join the RAF Regiment as I knew it would push me both physically and mentally, as well as enable me to reach my full potential and beyond." Stephens explained.
This aspiration stemmed from the leadership of Staff David Atkin, Deputy Regional Operations Manager and Centre Manager of MPC Battersea; "After speaking with Staff Atkin, who served in the same Regiment, I wanted to follow in his footsteps and hopefully be selected to serve on II Sqn (the Airborne unit of the Regiment)."
By employing active service members and veterans of the Armed Forces, MPCT ensures that all staff act as role models to learners – they have been trained by the best, and, in turn, our students are learning from the best.
"Joining MPCT was definitely one of the best decisions I made, as I knew this would help to prepare me for life in the military."

Chay Stephens, Ex-Learner MPC Battersea
Stephens is now progressing to a 20-week Phase 2 programme at RAF Honington as a Regiment Gunner, a career pathway that is vastly different from that which Stephens was originally on. "Before joining MPCT, I used to get into fights, get involved in crime and go around causing problems for people, due to ego and anger. I would have gone down a much darker pathway, but I chose to change and do something different."
"The instructors at the college were outstanding at what they delivered and always ensured I that I was pushed to reach my potential and achieve high standards in everything I did. I would like to say a special thank you to Staff Atkin, who always pushed to get the best out of me and be a role model that I look up to. I hope to do him proud."
Chay Stephens is a prime example of how MPCT can support learners from all backgrounds to become the best version of themselves and better citizens. Under the mentorship of Staff Atkin and the incredible team at MPC Battersea, Stephens has left MPCT with a green bib for advanced fitness and numerous qualifications to support his career in the RAF.
MPCT wishes AC Stephens the very best for his future and a successful career in the RAF and beyond.
Back to news articles