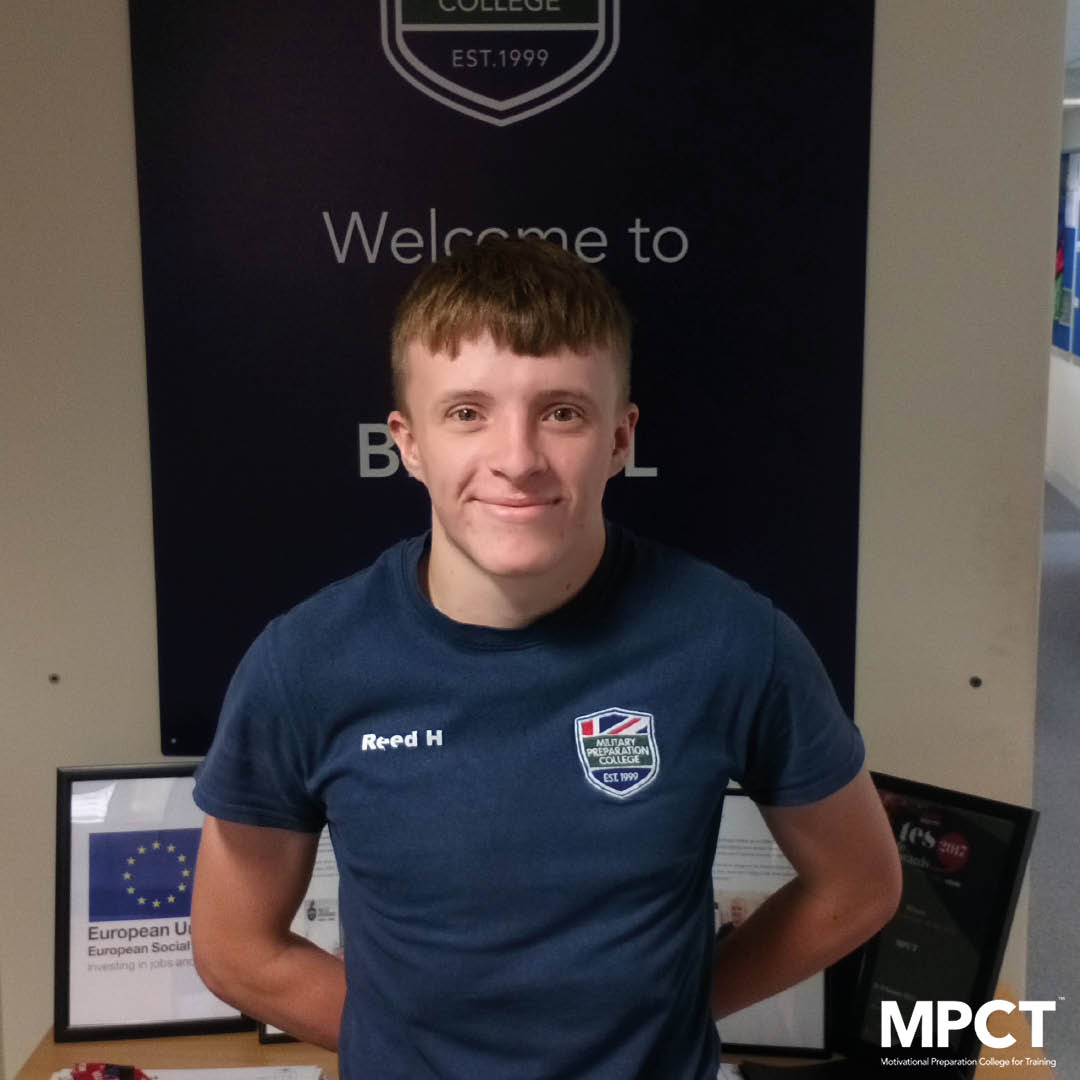 Name: Harrison Reed
MPCT Bristol
Qualifications: Entry 3 Communications, Level 1 AON. Working toward GCSE English grade 4.
Mr Reed has been at the College for eighteen months now and has worked extremely hard in achieving his goals of becoming a Royal Logistics Corp, Air Dispatcher. When Mr Reed started the College he was lacking confidence and wasn't sure in which direction he wanted to go with his life. He also found English and Maths very difficult. He openly admitted to staff that he had real issues with concentration and he that he is dyslexic. Through the combination of his own hard work and support from Staff Mr Reed has come on leaps and bounds in terms of both his vocational and his English and Maths skills. He has recently passed his selection in December and has a start date for the Army in March. He has also gone up several levels of his Functional skills in both English and Maths
Mr Reed puts his new found confidence down to the delivery of the lessons which he feels are fun and engaging unlike when he attended school. Mr Reed Explained "lessons are better because they are more engaging and active, unlike school".
"I feel much more confident than when I started, and I'm looking forward to applying my knowledge to my dream job of enlisting in the Army in March".
Congratulations Mr Harrison, and good luck!
Back to news articles