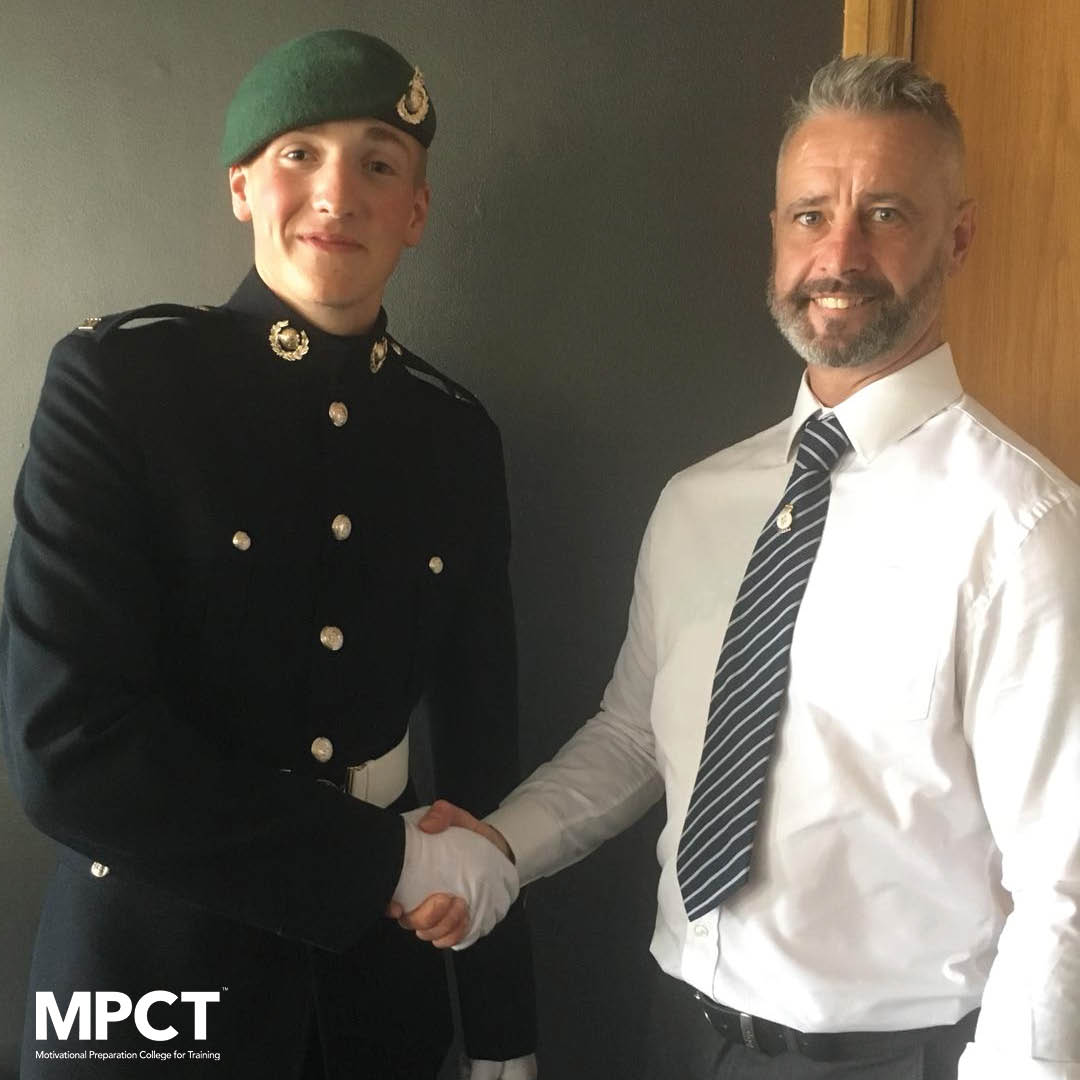 On Wednesday 7th August, MPCT's founder & Managing Director alongside MPCT's Deputy Director of Communications headed to the Commando Training Centre in Lympstone.
They were visiting the current 30+ recruits that are former Learners of MPCT, as well as several other former Learners at Lympstone who are now Royal Marine Commandos.
Pictured with them is the newly appointed Commandant of the Commando Training Centre, Colonel Simon Chapman. Colonel Chapman took to his own twitter account after their visit and was highly complimentary of MPCT and it's Learners (see below).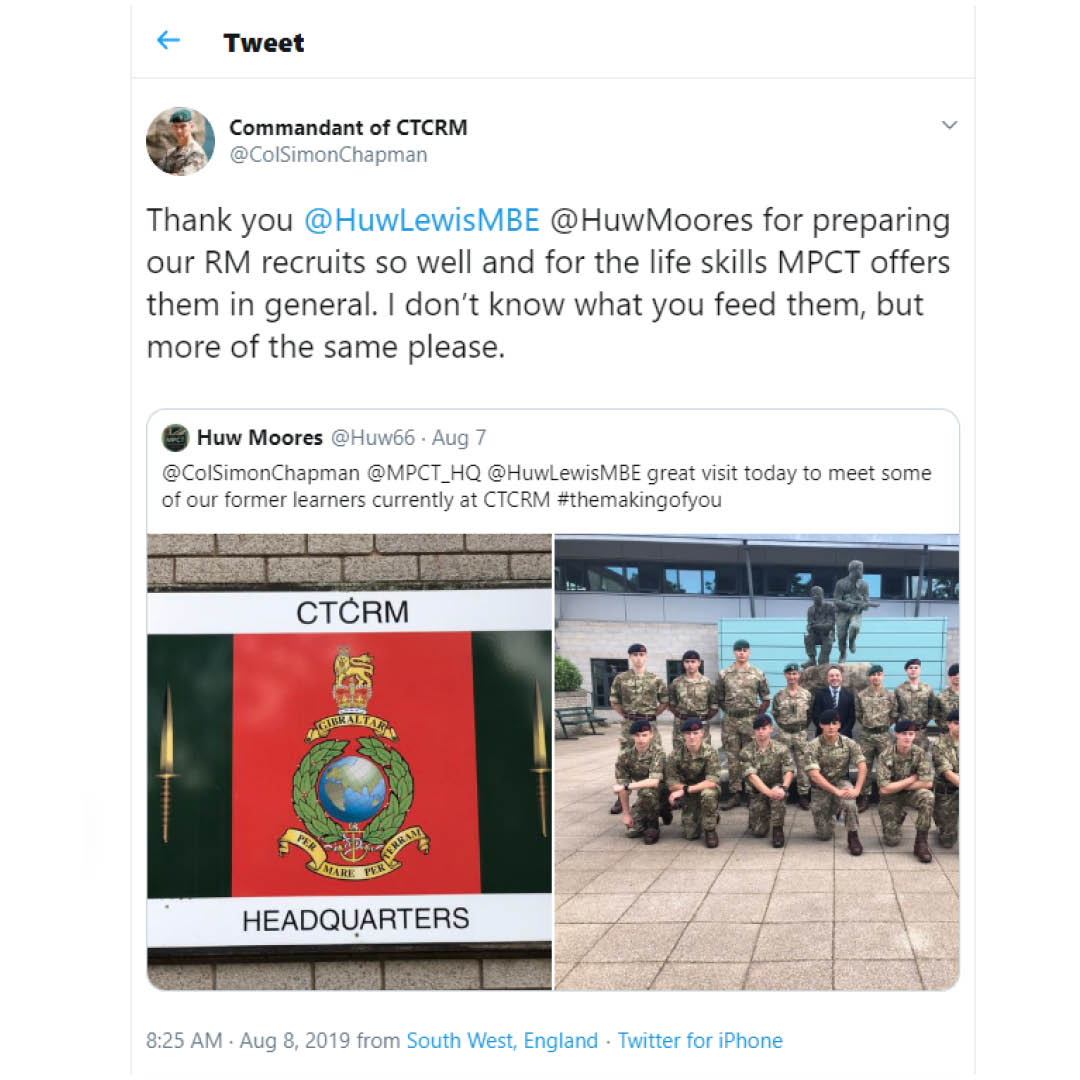 For more photos of the visit click "photos" below.
Back to news articles