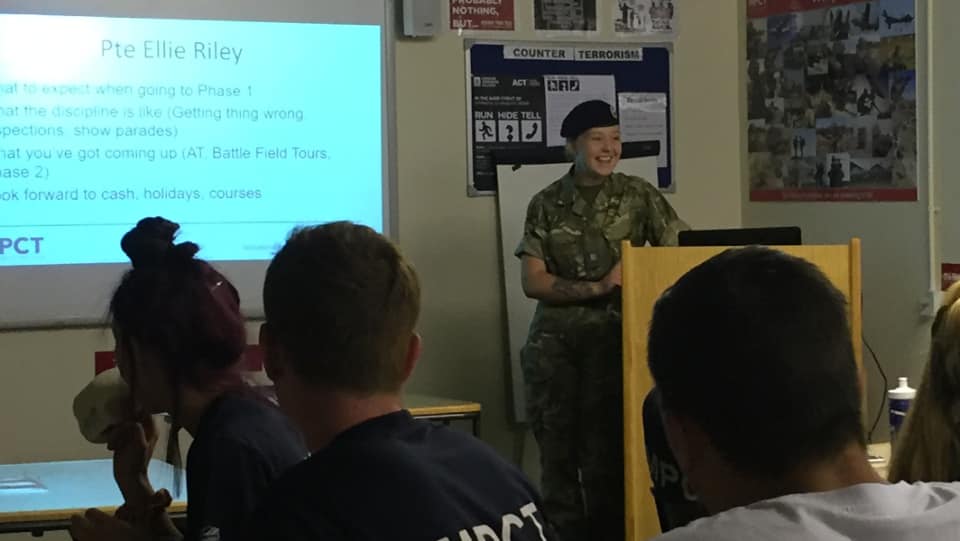 A Learner from Military Preparation College Newcastle (St. George's) came back to visit her old college on a period of leave from ATR Winchester. Pte Ellie Riley joing MPCT toward the end of 2018 and was a face everyone remembered as she took a leading role in Launch and Award Ceremonies.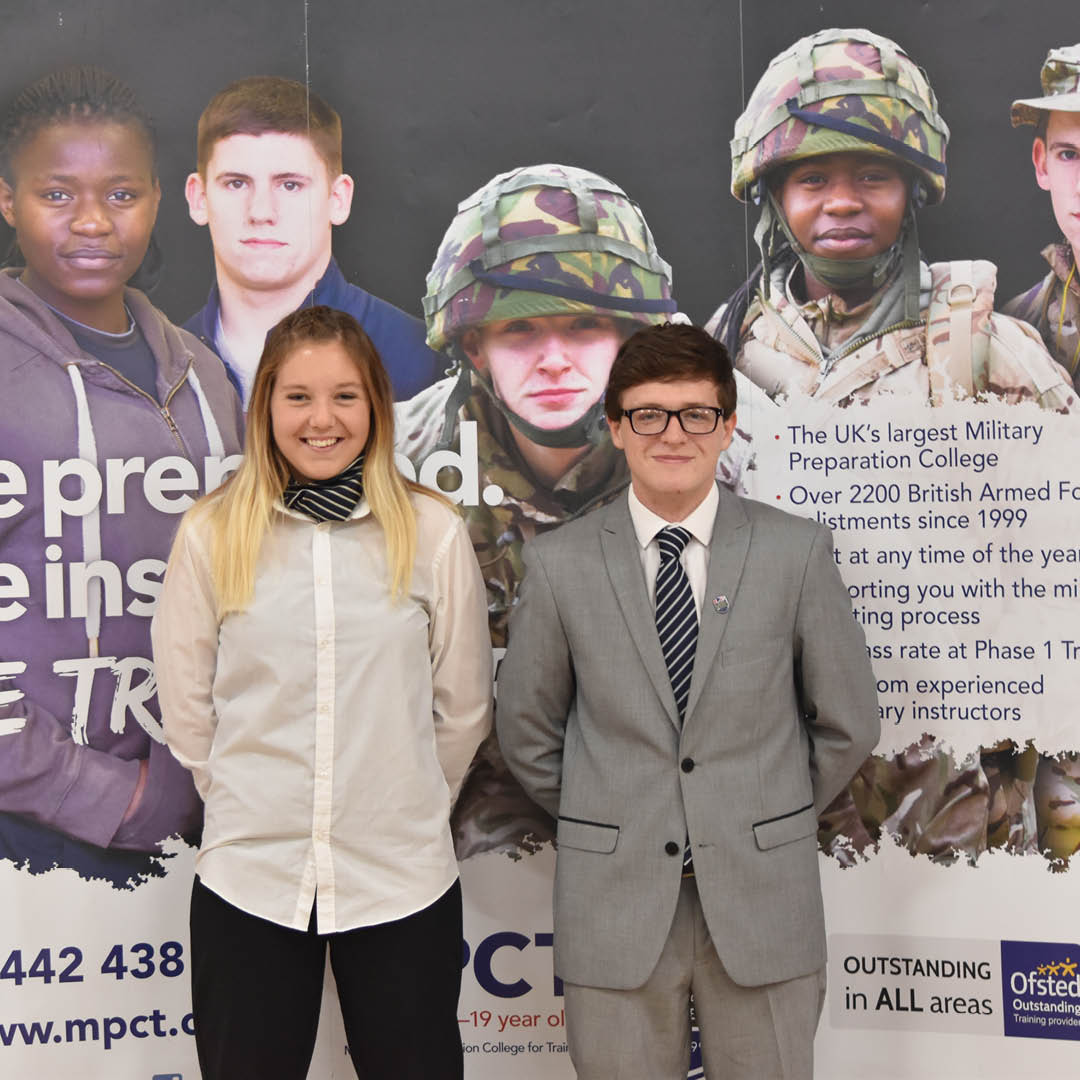 Pte Riley spoke to her friends and new Learners at the college and gave them inspiration;
I left MPCT in May and went to ATR Winchester, I am currently at week 8, I'll then go on to phase 2 to join the royal military police. Training is difficult at times but it's all worth it. MPCT gave me military knowledge and got my fitness up so i find it relatively easy to keep up.
MPCT helped me with my confidence, i am able to speak up and volunteer in training. The staff at MPCT helped me since day one as well as helping me with my application to join. I wouldn't be at week 8 without their support.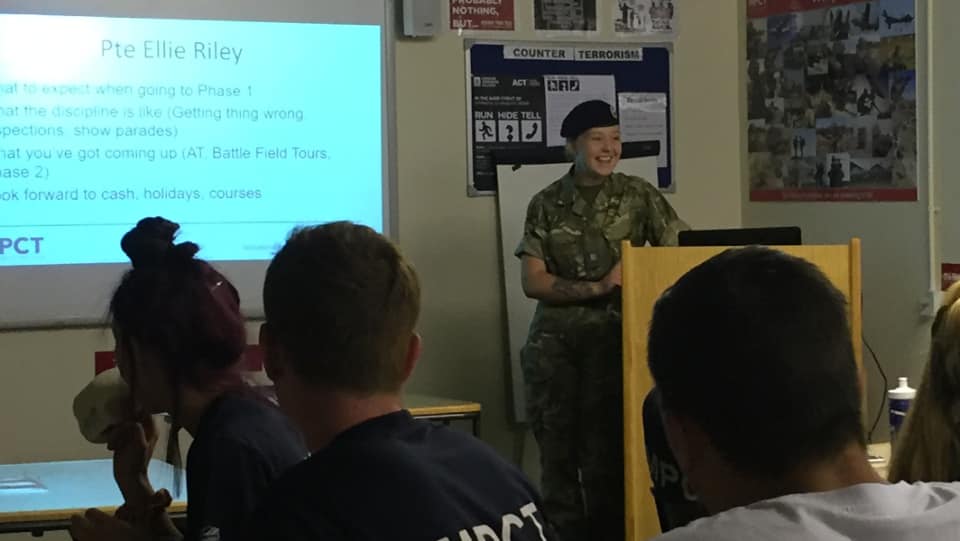 We wish Pte Riley the best of luck with the rest of her career and are very glad we could be a part of her journey.
Back to news articles