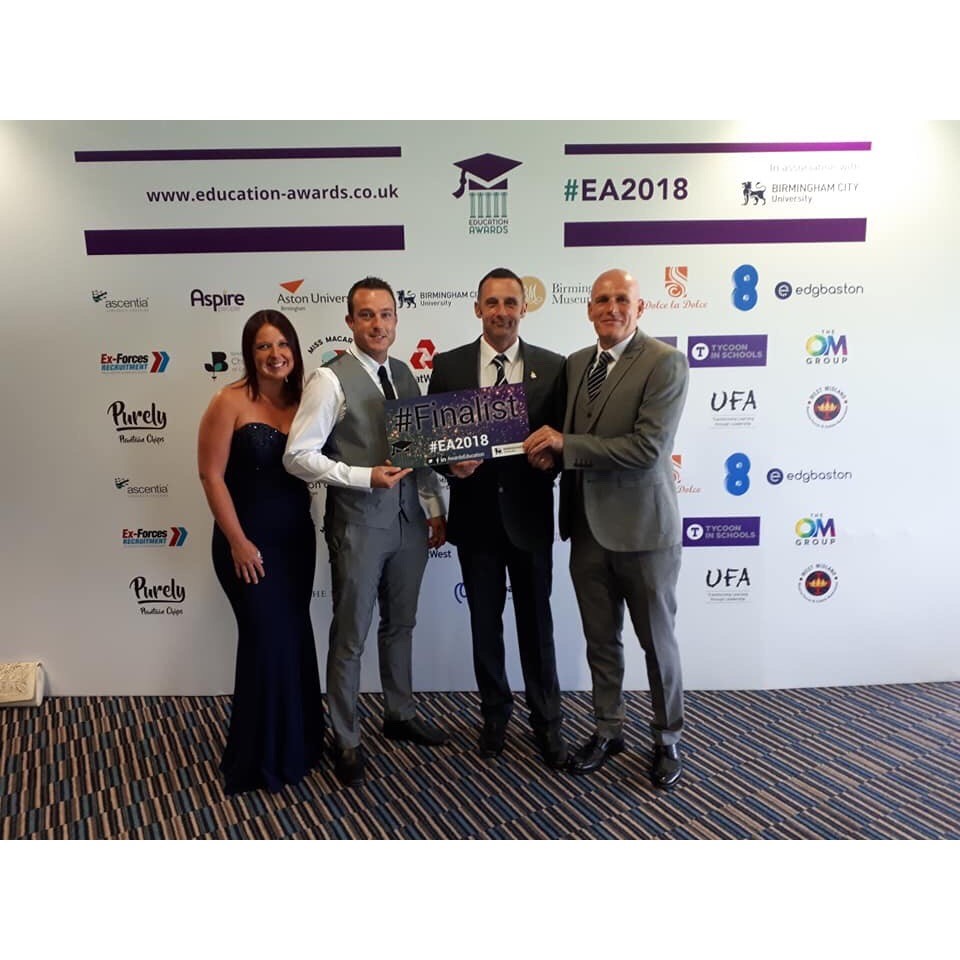 Military Preparation College Birmingham were nominated this year for not one, not two but three awards at this Year's National Education Awards. The nominations that we received were for; 
Educational Supporter of the year.

Teacher/Lecturer of the year (Chris Fletcher).

Outstanding Support for Students.
These are fantastic nominations and truly show how well rounded staff at MPCT are when it comes to teaching and the support for learners involved in that.  Pete Leak, the Regional Operational Manager for the college had a few words to say..
 "What a fantastic event, it really was a special occasion and myself as well as all of the Military Preparation College team really enjoyed the whole thing. We felt from the Master of Ceremonies, (who was hilarious by the way), the music, awards, photo's even down to the magician who came round each table entertaining us. It all was amazing and showed all of the great work taking place to support our young people in the Birmingham and Midlands areas. Thank you so much for your hard work and dedication we look forward to 2019's event and will be applying for our other Colleges also in Walsall, Wolverhampton and Dudley."
Congratulations MPC Birmingham, keep up the excellent work!
Back to news articles