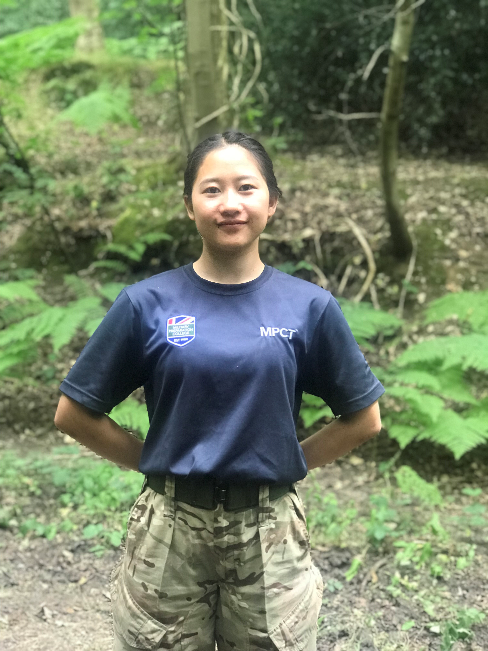 Since joining Military Preparation College Aldershot, Miss Rai has been a model student in all aspects of her college life and has acted as an ambassador for the college over the past 6 months. She has acted as a public speaker during presentations and award ceremonies on numerous occasions and she is always an exemplary model to other students.
Miss Rai has worked extremely hard to achieve her certificate in Employability skills and has also gained her level 1 and level 2 Functional Skills in English all whilst sitting her GCSE English exams. She is confident that she will gain the desired grade 4 when the results are published on the 23rd August.
Miss Rai has always been exceptional at PT. She is one of the strongest female athletes throughout all the MPCT Colleges. She has one Gold in the Taekwondo National championships and Silver at the International Tournaments.
Recently, Miss Rai attended assessment centre at Pirbright and came away with a grade A which is a true reflection of all the effort she puts into everything she does. Her 1.5 mile run time was 1 minute 40 seconds faster than the next runner. The interviewer at Pirbright said she was outstanding and the best female candidate they have had in a very long time. Asmita is now joining the Army Air Corps and is currently awaiting a start date.
We are exceptionally proud of her and cannot wait to see her progress even more. Congratulations Asmita, you are an inspiration!
Back to news articles