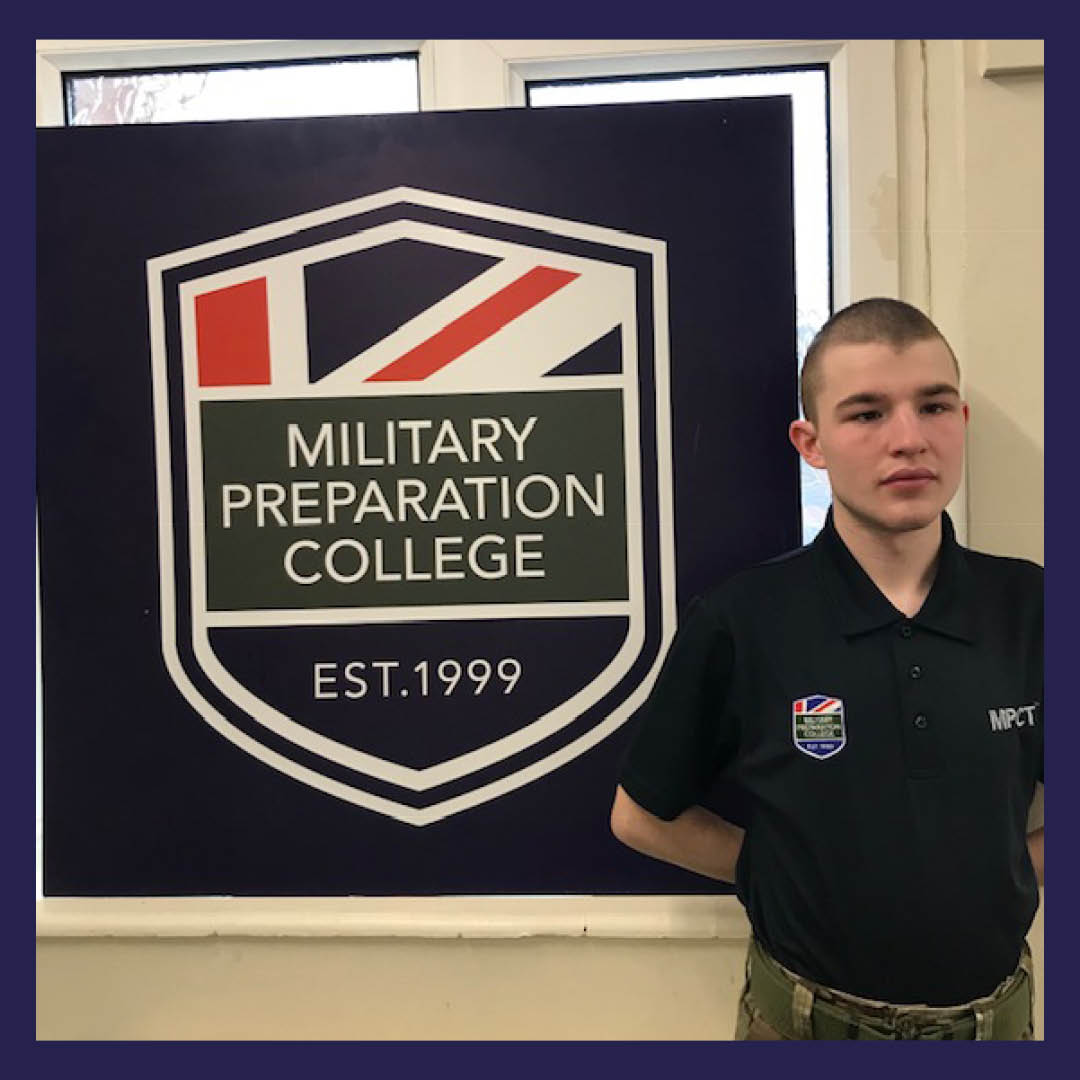 As part of their Unit 9 – Shelter building (Op Bravo), MPC Learners were asked the following question.
Having experienced a shelter building day or another Military training day with MPCT, you are so impressed you email a friend to convince them to join the college, please give your response:
Dear Jacob

I have started a college course at MPCT in Bishop Auckland, 8 Rifle reserve barracks. The course is very informative about the army and healthy eating. The staff are very helpful and answer any questions you may have. They help you with your military application, such as helping you finding a role in the armed forces, or getting you ready for your selection date. All the staff have served in the armed forces in various roles. 87

The lessons are very interactive, with a lot of energizers throughout the day. We have recently done a lesson on shelter building also called basha's in the British military. We learnt how to locate an area to set up our basha, so we would be sheltered from the elements. We also learnt several mnemonics on how to correctly set up a basha. We had a competition to see which team could set up the best basha. 76

I would recommend this course as it helps with not only getting into the armed forces, but with fitness as well. When I first started the course, my 1.5 mile run time was 10:30, I can now get it under 9:30. My fitness level has increased as we do a fitness test twice a month. We do daily PT which can be a 5 mile run, log run or a circuit inside. This is a small expanse of the sort of PT we do in a daily basis.

The staff's also get us to set up our kit, which is towel, full water bottle, shorts, t-shirts, deodorant, shower gel and trainers. This gets us into the right mind set when we go to basic, it also developed our time management skills, as we have to be on parade for 9am will all our kit laid out in front of us.

Hope to see you at MPCT

Aaron Davidson
Well done Learner Davidson and the Staff of MPC Bishop Auckland, you're all clearly doing a great job!
Back to news articles