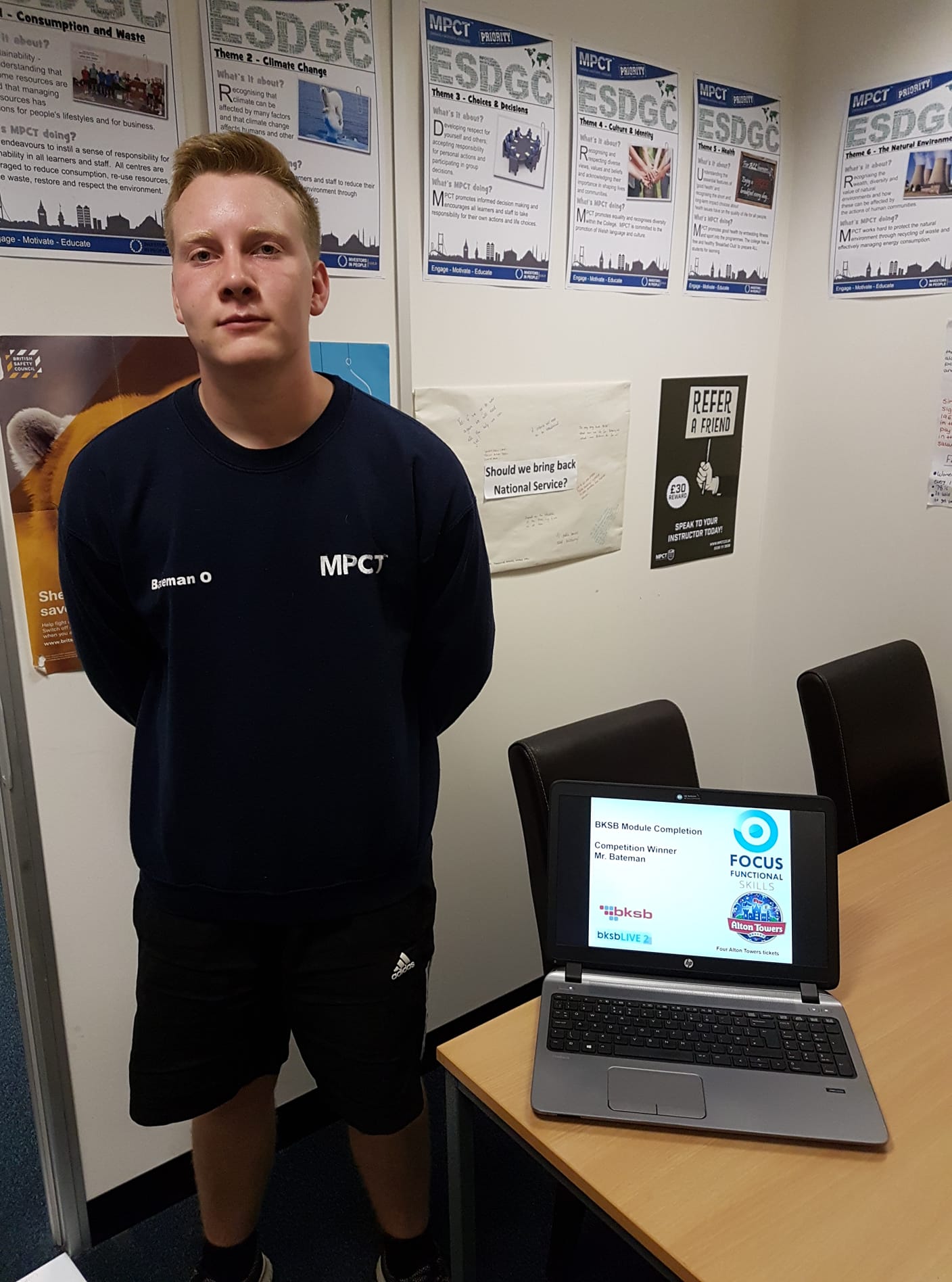 Mr. Bateman of MPC Dudley won a prize this week for his attitude and commitment to the preparation for his studies. Mr. Bateman's diligence won him 4 tickets to Alton Towers, and MPC Dudley's Maths and English Tutor had this to say about him:
Mr Bateman will start his basic training at Winchester on 10th September. He will be joining the Household Cavalry Regiment (HCR). He is one of my Maths GCSE learners, hopefully gaining a pass on results day on Thursday 23rd August, 2018. He has also been working towards his functional skills in Maths, successfully completing his entry 3 and level 1. He has taken ownership of his own learning and approaches all tasks in a mature manner. A great learner to have in any classroom and an asset to Dudley MPCT.
Congratulations Mr. Bateman, we wish you all the success at Winchester, and have a fantastic time at Alton Towers!
Back to news articles