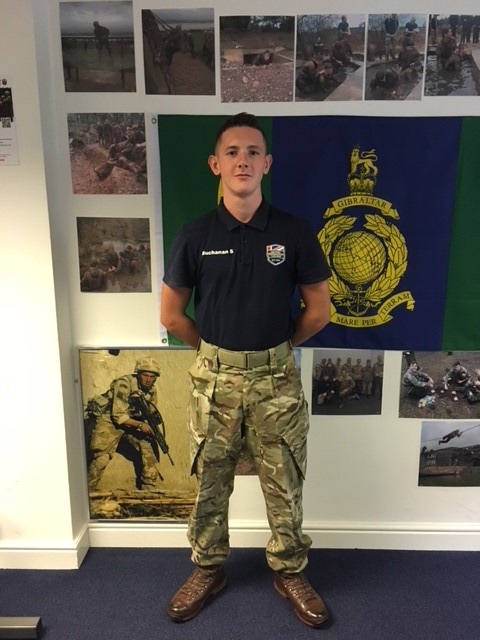 Mr. Scott Buchanan of Military Preparation College Gloucester has made his college and all of us here at MPCT exceedingly proud as he has been selected to become Her Majesty's Lord-Lieutenant's Cadet for the forthcoming year.
This is a fantastic accolade for Mr. Buchanan and MPC Gloucester, and this will further nourish the fantastic relationship with the Lord-Lieutenant MPC Gloucester already has.
The event will be held in the officer's mess at HQ ARRC on Sunday 7th October, and Staff Winders of MPC Gloucester has been invited to attend the event.
Mr. Buchanan pictured is stood in front of the Royal Marines flag, as he is attending his medical for the Royal Marines at the end of October and PRMC in November. Well done and a huge Congratulations Mr. Buchanan, from all at MPCT!
Back to news articles