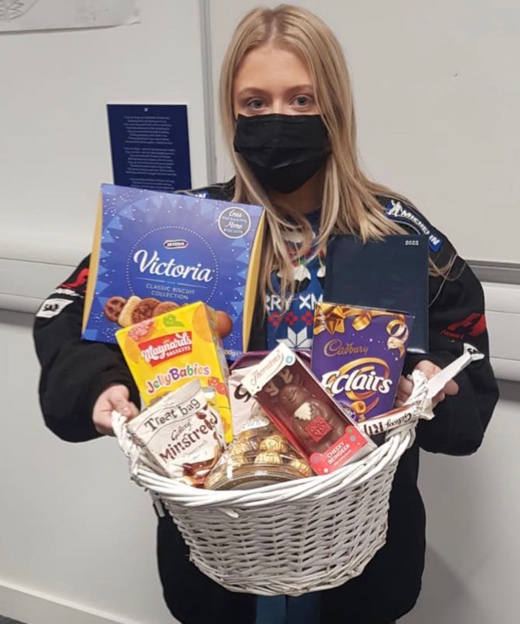 This month MPCT Sunderland teamed up with Sunderland AFC to help with the Covid passport checks for entry to the stadium. Excellent to see learners helping the community whilst being rewarded for their efforts.
MPCT took part in some Christmas charity activities to raise money for our very own charity the Motivation & Learning Trust.
We raised a staggering total of £106 where we raffled off a chocolate Christmas hamper. The winner of this gift was learner Coral Applegarth!
Back to news articles