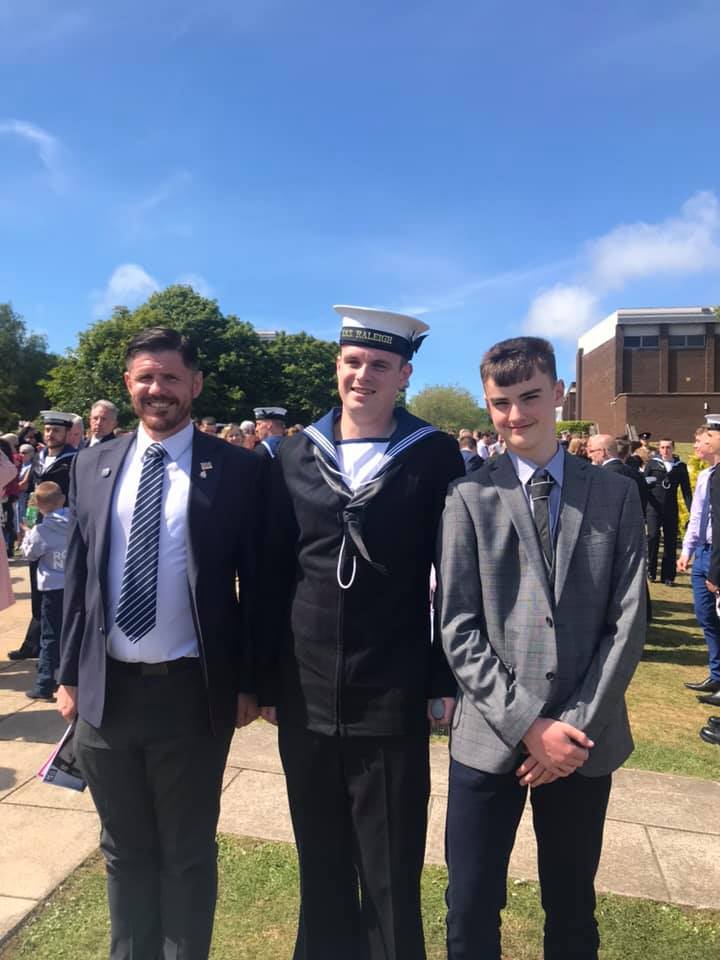 On Friday 31st of May, Centre Manager of Military Preparation College Bishop Auckland, Staff Huggins, had the pleasure of being invited to HMS Raleigh to watch his former Learner pass out of Phase 1 Training.
Mr John Jung was watched on by his proud family as well as Staff Huggins, with his family including his younger brother who he has clearly inspired as he will start at MPCT Bishop Auckland this summer.
The ceremony was attended by The First Sea Lord, Admiral Sir Philip Jones KCB ADC.
Congratulations Mr Jung, we are excited to watch your continuing progress and welcome your younger brother to MPCT!
Back to news articles