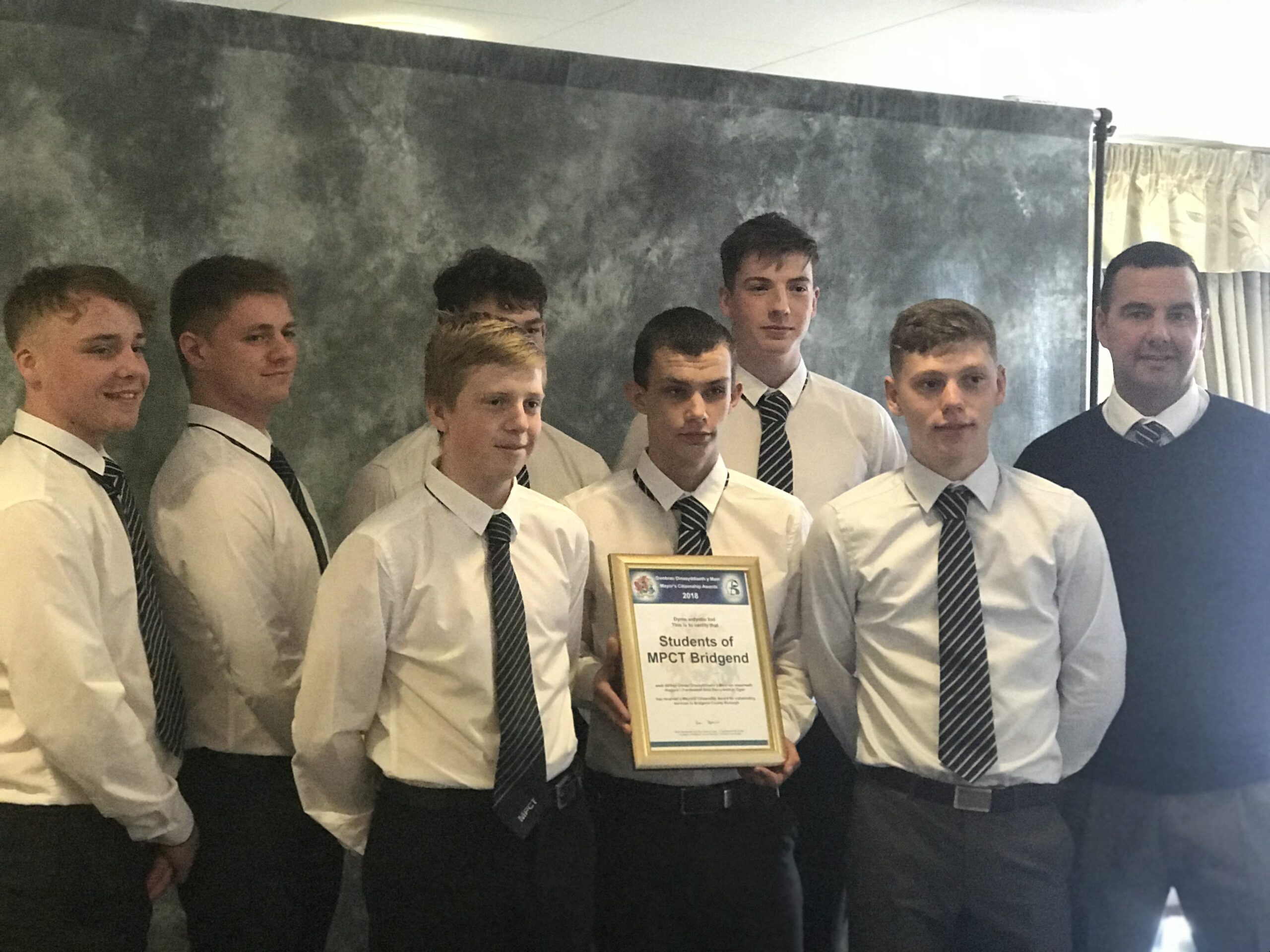 Back in July 2017, The Mayor of Bridgend County Borough asked local residents to put forward their nominations of individuals, groups or businesses who are worthy of recognition in the Mayor's Citizenship Awards 2018.
On Friday 23rd March, a group of truly motivational learners from MPCT Bridgend and their Lead Instructor Steve Tallis were honoured at a ceremony hosted by the Mayor at the Civic Offices in Bridgend.
During the last year, the learners have raised over £8000, taken part in numerous challenges such as a 24hr log run, two half marathons and a 50km running challenge. They have also supported local events such as 'Step up for stroke' and Tondu Farm.
MPCT Bridgend were recognised for making a positive impact in the local community for some time and in particular, this years learners have shown outstanding citizenship which is befitting of winning the Mayor's Citizenship Award.
Needless to say, this motivational group of learners who have volunteered their time to make Bridgend a thriving community, inspire pride in all at MPCT.
This recognition demonstrates our young learners know the strength of a community is dependent on a strong network of volunteers who donate their time and effort to improve the quality of life in their local area.. Let us all take inspiration from them.
Back to news articles