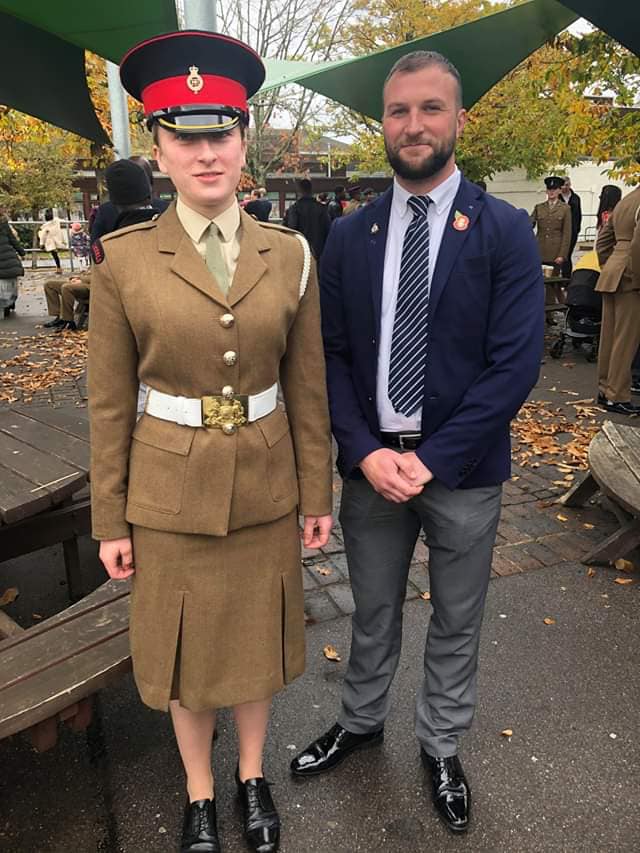 On Friday 1st November,  Staff Lee Richards of MPCT Cardiff attended a very special day at ATC Pirbright.
Two Ex-Learners from MPCT Cardiff, Miss Edwards and Miss Harris invited Staff Richards along to their pass out parade.
Staff Richards said of the day
This is the first one I've been to where we've had two Learners pass out together and I could not be more proud of them both. They have worked incredibly hard and overcome challenges to get this far. Da lawn both. A credit to the British Army, your family, the Cardiff college and the whole of MPCT and we wish you the best of luck with as you start your next chapter and your next challenge of phase 2 training – Staff Richards
After the parade, Staff Richards, friends and family who had attended the pass off joined both Miss Edwards and Miss Harris in well deserved hugs and congratulations.
There is no doubt that this was a proud moment for all involved.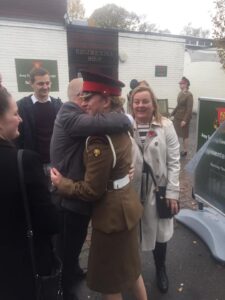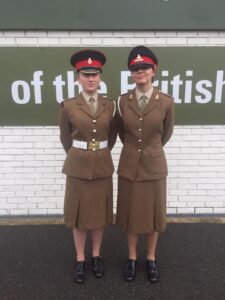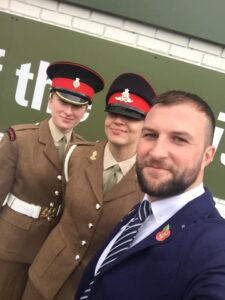 Back to news articles