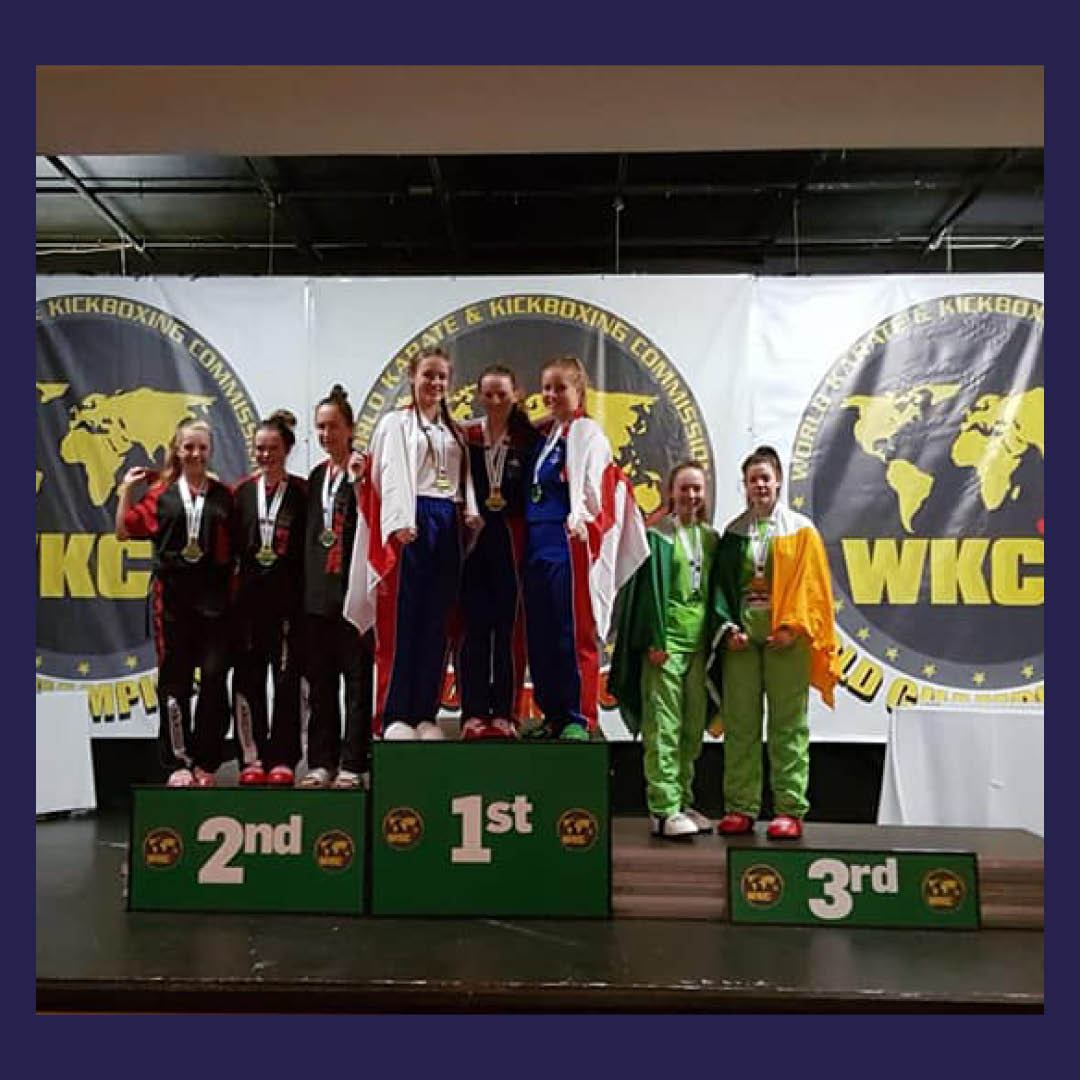 Learner Shannon Maloney of Military Preparation College Croydon has achieved a silver medal in the World Kickboxing Championships. Her mother wrote into the college to thank them for allowing her to pursue her kickboxing career and supporting her along the way.
Learner Maloney wrote to MPC Croydon with these words
Last week I took part in the World Kickboxing Karate Championships (WKKC) which were held in Dublin. In order for me to take part I had to take place in the top 4 at the national qualifiers at the end of March which I came second in. To help me get the funds to go to the worlds I had a fundraising page and looked around for sponsorships.
Since starting MPCT in September my fitness has improved massively and helped my asthma which all comes into factor when competing and training. Due to the standard of pt at college I rarely have to use my inhaler anymore and this has had a major impact on my fighting.
I flew out to Dublin on 27th October, then on the Monday we had the opening ceremony, this was where each country would parade through the hotel in front of everyone. On Tuesday I helped to coach the younger competitors in their points fights. Wednesday was my first day of fighting where I had to win my fights against 2 girls, one from Canada and another from Ireland in order to make it to my finals on Friday. I was also selected to fight in the girls 15-17 team event with 2 other girls from England on Thursday where we made it to the finals on Thursday and ended up winning, so we are currently the aged 15-17's world champions. On Friday I went on to fight in the finals against another girl from England, and lost to her in the last 10 seconds and gained a Silver medal.
Congratulations from all at MPCT, we are so glad that we were able to help you on your way to this fantastic achievement!
Back to news articles