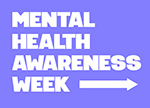 Here is a great approach to Mental Health Awareness Week by BBC's Newsround.
They spoke to Youtuber DanTDM, TikTok's Surfaceldn, Sebbyjon, and Monty Keates and loads of other celebs about why it's important to express your emotions with others.
Whether you're male or female, talking about your feelings is important – especially if those feelings are affecting your mental health.
Head over to their channel to watch the video and hear celebs from the worlds of music, sport and TV talk about why we should ignore the phrase 'boys don't cry' and how opening up helped them improve their mental wellbeing.
https://www.bbc.co.uk/newsround/52557803
Have you heard the phrases, 'boys don't cry' or 'run like a girl' – these might seem harmless but they can make you believe that there is a right and wrong way to behave, think and feel.
Saying that children or boys should 'man up' is linked to quite old fashioned beliefs and actually these are harmful ways to think. These phrases suggest that there is only one way to be a boy – this sort of pressure is unhelpful.
Being brave and strong suggests that showing your feelings is a sign of weakness – busting that myth is important.
The idea that men should be tough, strong, and not show their emotions is what we call 'toxic masculinity'. It's 'toxic' because it's harmful: there is no one way to be a man, and thinking that you can't express your feelings can lead to emotional and mental distress.
You need to be brave and strong to express your feelings, sharing that you are worried or upset about something with a friend or a parent can help you realise they have similar feelings. Talking can help you feel better.
When you are physically hurt or feel emotional, crying is a natural way of showing that pain. Don't allow anyone to tell you this is wrong.
Life is full of ups and downs, being upset and sad is normal, learning to recognise these feelings, and finding ways to cope is how we develop good mental health.
If you're worried about mental health, wellbeing, or if you have any questions, speak to an adult who you trust. It might be a parent, grandparent, Instructor or another relative.
You might wish to speak to your local doctor or you can also ring Childline for free on 0800 11 11. This number does not show up on your phone bill.
Back to news articles