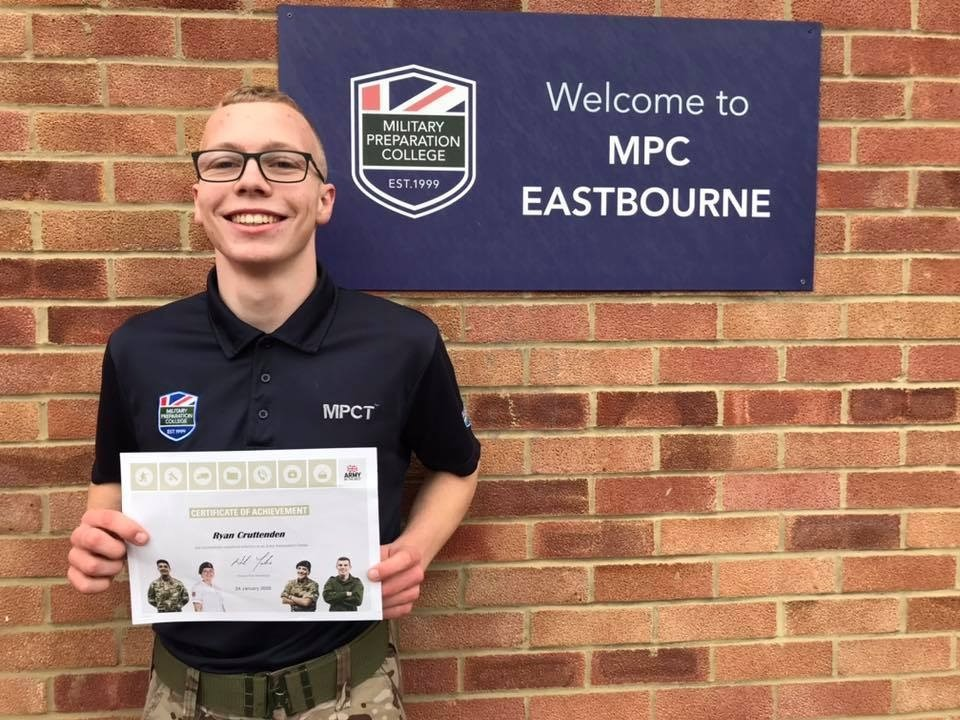 Congratulations to MPCT Eastbourne Learner, Mr Cruttenden for passing Army Selection last week with an A grade.
Mr Cruttenden joined Eastbourne college in July 2018 and since being on the course has achieved a City and Guilds level 2 Extended Certificate, moved up from Entry 1 maths to Entry 3 and is sitting his level 1 maths next month.
He has also moved up from Entry 2 English to level 1 and about to sit his level 2 English exam.
He has also improved his 1.5 mile run time from 15:03 when he first joined to an amazing 09:17.
Sit ups have improved from 10 to 52, press ups from 15 to 30 and pull ups from 1 – 5. All using the Royal Marines fitness test to beeps.
A massive achievement and a great example of what you can achieve with the support and direction of the training instructors at MPCT .
Now, to the future. Mr Cruttenden is looking to join the Royal Artillery.
MPCT wishes you continued success, you should be very proud of your achievements
Back to news articles