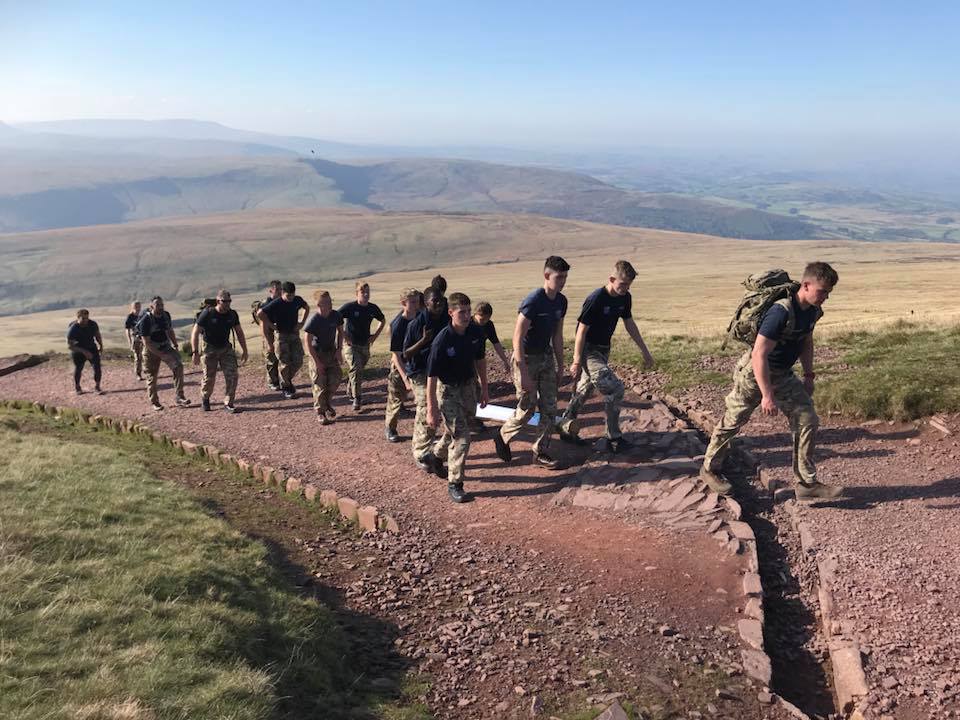 Selected Learners from our South Wales colleges completed their 24 hour Log run up Pen-Y-Fan Mountain at 10am on the 11th of October 2018.
MPC's Swansea, Merthyr Tydfil, Bridgend, Cardiff and Newport took part, and the log was carried for the duration by the Learners, broken down into 3 periods of 8 hours, of which 2 teams carried the log alternatively of the 8 hour period.
The Log represented the burden that mental health difficulties can bring, but when the burden is shared, many can support, carry and lighten the load. The Learners were doing the challenge with MPCT Staff members of colleges and both Head Office, as well as Aaron Corria, founder of Brotectors. An organisation founded by Aaron to raise awareness of mental health and to educate young people in reaching out for help.
Ben Griffiths of Military Preparation College Swansea said that "It was a fantastic experience to be able to take part in, an event that was raising money for such a good cause which unfortunately effects many people. On behalf of MPC Swansea and myself, we were more than happy to contribute to help the cause. The best part for me was where it got dark at night and it became more of a challenge, because it felt more of an accomplishment to reach the summit."
The Learners were raising money for our charity The Motivation & Learning Trust, which is a charity specifically put in place to support the Learners in any way it can. The Just Giving page is still open and needs your donations, so please donate HERE if you can.
Check out the video below that ITV Wales posted, after they went live with the Learners on the day at 6pm. Well done and congratulations to all involved, you are all inspirational!
Back to news articles