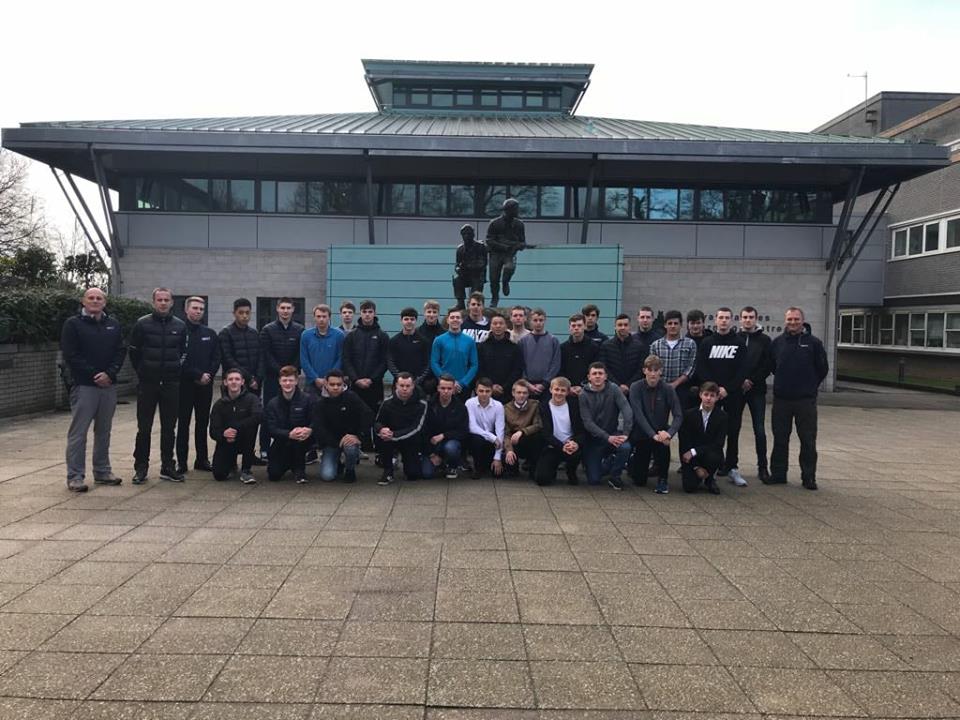 32 excited learners were kitted out ready for the week at Lympstone to participate in a gruelling five-day 'Look at Life' Royal Marine course.
Learners prepared for their first taste of the challenging week, the Endurance course by eating everything other than the kitchen sink. The Endurance Course, takes you across the rough moorland and woodland of Woodbury Common near Lympstone in Devon. This includes tunnels, pipes, wading pools and an underwater culvert.
They took on the task of Peter's pool and survived. Just what you need to wash off that mud, a walk through more than waist deep water, After all, this week is all about pushing their bodies into the hurt locker.
Then came the 'Sheep Dip'. The ultimate obstacle and the one that even the toughest Commandos have nightmares about. Just dunk your head in and let your team guide you through.
The week continued by putting the learners through the Press Up test, Sit Up test and a Pull Up demonstration by the PTI where the learners watched on.
And then came Friday, with the final test  –  BFT.  What a great PT session to finish the week off at Lympstone.
Staff Evans, Staff Rutter and Staff Cracknell said of the week :
"This is just another example of how well prepared our learners are for joining any of the uniformed services and it was such a privilege to see them complete and excel on this course."
On behalf of all the Staff and Learners of MPCT that attended Lympstone, a huge thank you to those involved. Our learners had a fantastic opportunity to experience 'Look at Life' like a Royal Marine.
Every single learner can take away so many positives from the week and use this experience upon their return to college.