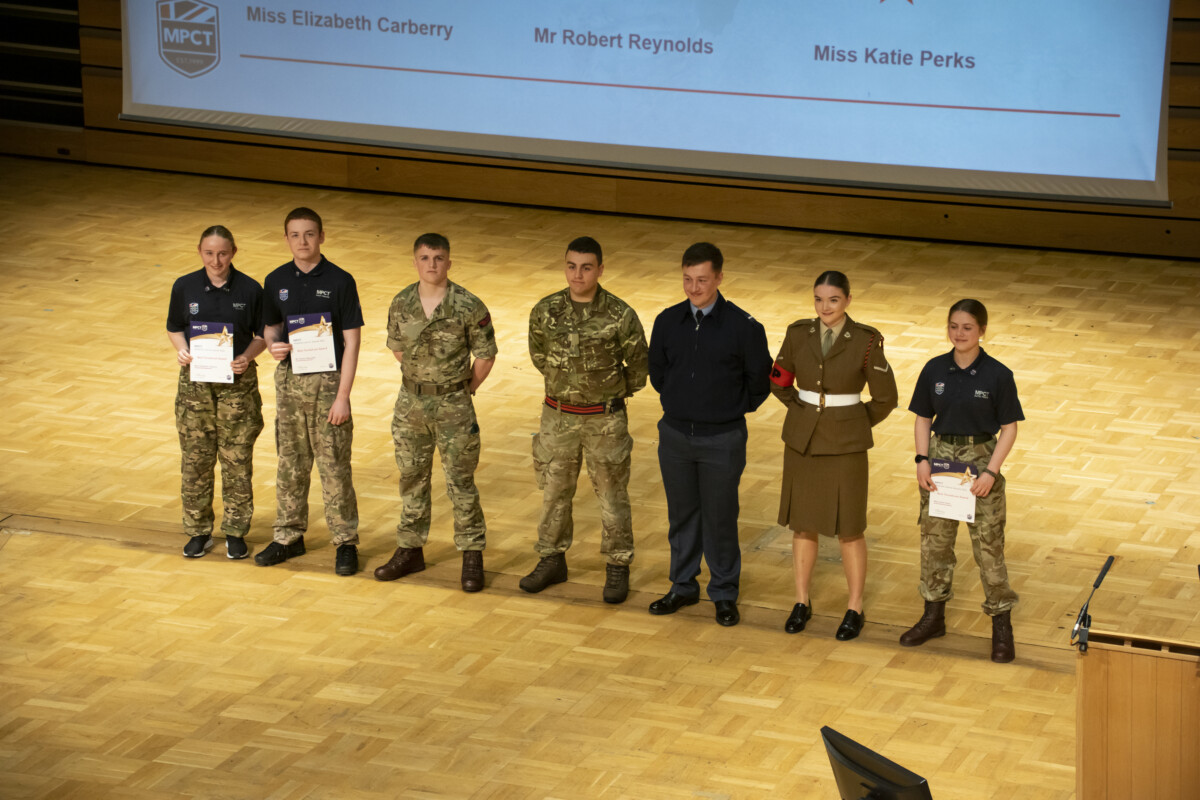 Last Thursday, 10th March we celebrated the achievements of learners at our Birmingham, Walsall and Wolverhampton colleges at the MPCT Midlands Awards Ceremony. This was our first major awards event since 2019, with all events since put on hold thanks to the pandemic. I am pleased to say that our learners put on a fantastic performance in front of their parents, our VIP guests, and their instructors who have nurtured them along their journey at MPCT, making it all well worth the wait.

Among our guests was MPCT's inaugural Soldier's Champion, WO1 Dean Morgan Command Sergeant Major presented, who presented our first Soldier's Champion Awards. He spoke very highly of the course MPCT delivers to put learners on the right path to a career in the forces or any career path they may choose. He also commended the core values that MPCT learners pledge to abide by throughout their lives. I would like to pay tribute to the very first winners of this award – Mr David Pushpanathan from MPC Birmingham, Miss Jessica Baugh from MPC Walsall, and Mr Danny Blakemore from MPC Wolverhampton.

We also welcomed the RAF's Group Captain Lizzy Nicholl OBE to the event, who presented the Most Promising Award. The winners of this award were Mr David Pushpanathan from MPC Birmingham, Mr Luke Wellington from MPC Walsall, and Mr Joshua Pritchard from MPC Wolverhampton.

Both presenters delivered inspirational speeches at the event and we look forward sharing their thoughts in our next vlog. I would like to thank all our guests who helped make the awards a very special occasion. I also offer my congratulations once again to all learners who participated and also to their parents and guardians, who will no doubt have left the event with the same feelings of pride in their young people that all of us at MPCT share.
Back to news articles