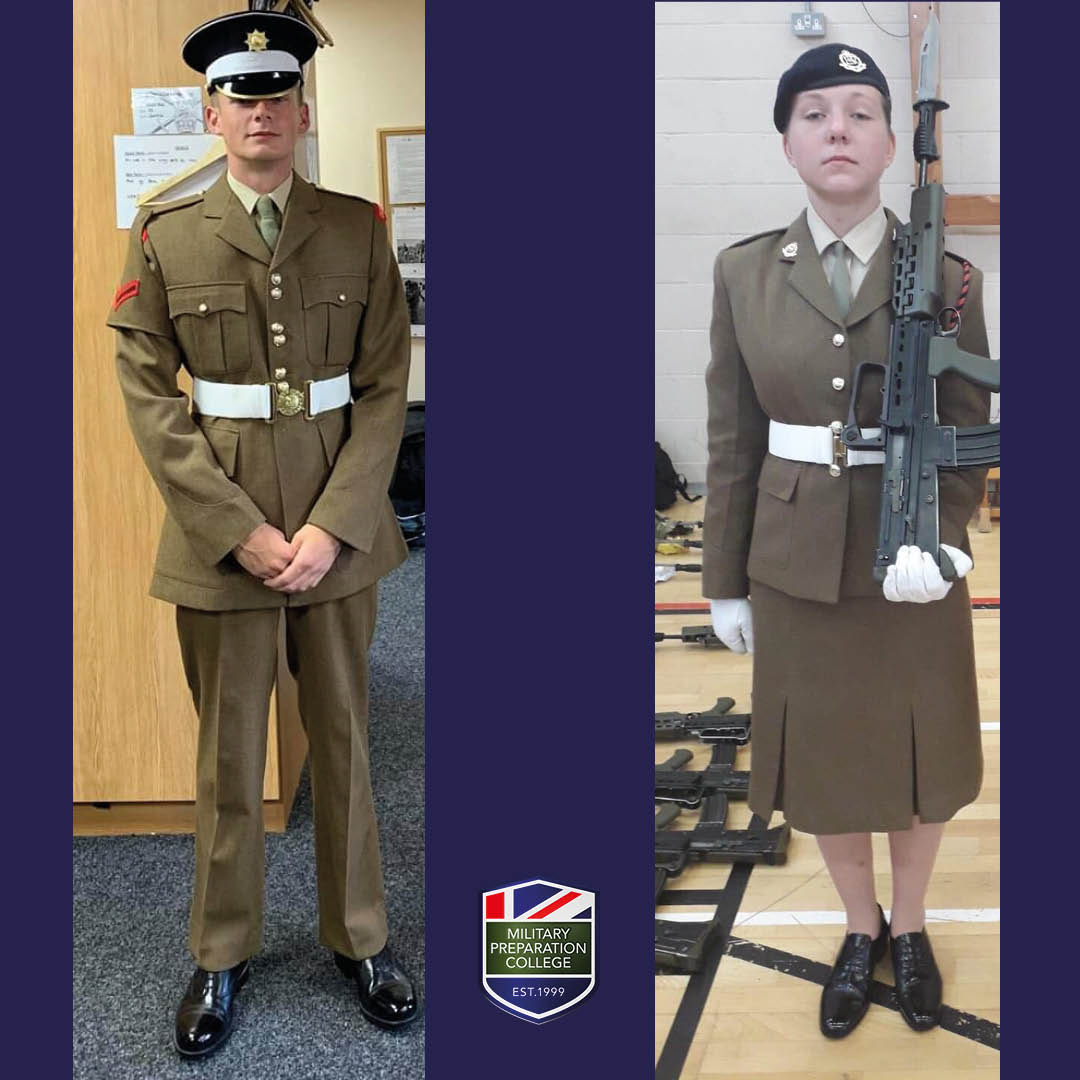 We had approximately 100 former Learners pass out at Army Foundation College Harrogate last Thursday, as well as many more at Catterick and ATR Winchester on Friday. Two of them have written to their former colleges to thank them for helping them in their journey.
Miss Riley (left) who passed out of ATR Winchester will now progress to phase 2 training to complete her Royal Military Police Training.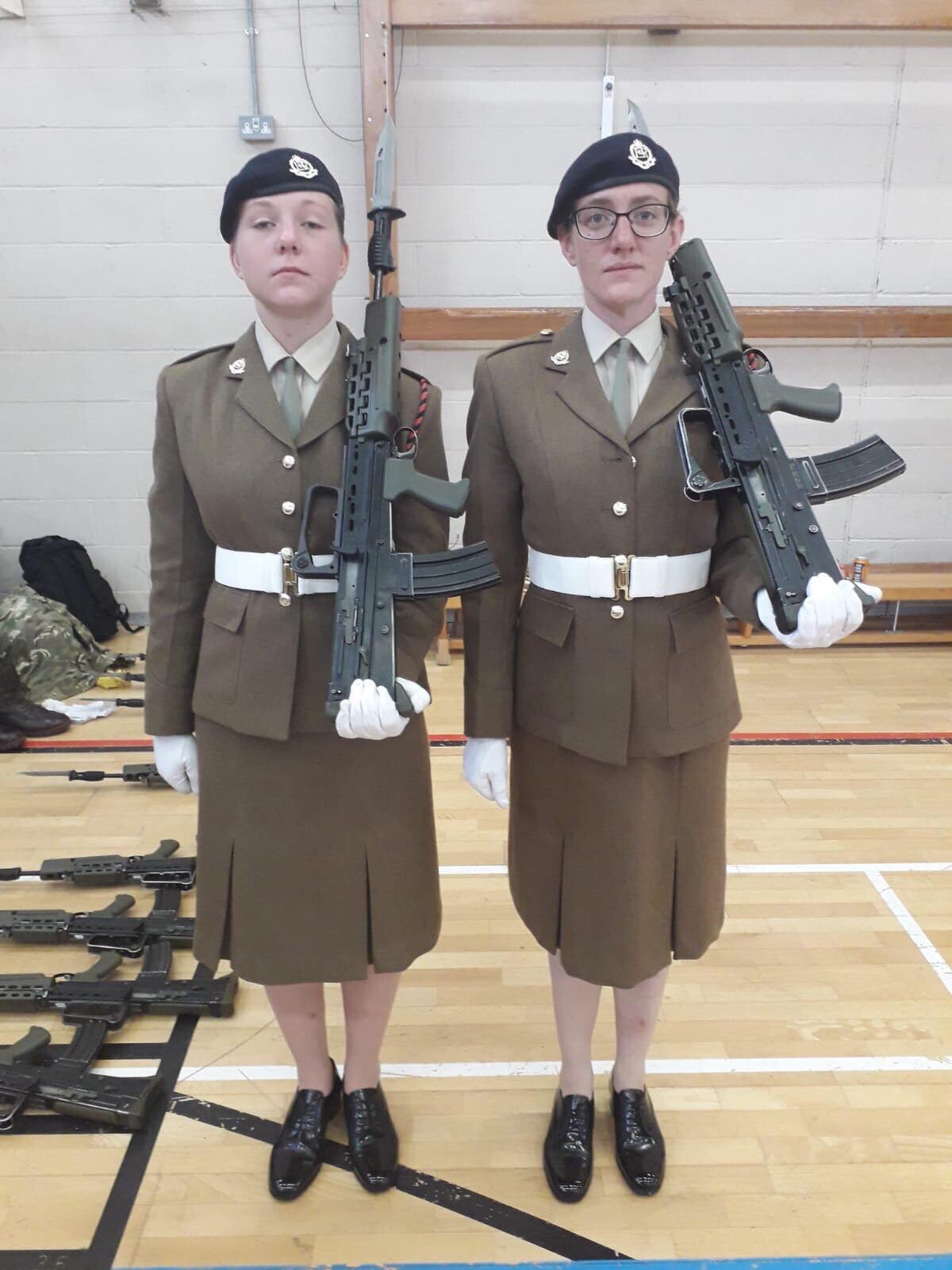 My time during 14 weeks of basic training was a challenge but worth every second. I got to experience things I never would have imagined myself doing. MPCT supported me since joining in July 2018, the staff offered me guidance into which role I should take and supported me throughout the process. I gained a lot of confidence before starting training which allowed me to speak up during my time there, as a result I was rated number one in my section during the 14 weeks I was there. I am planning on taking everything MPCT has taught me into my phase two training at the Defence School of Policing and Guarding where I will learn general Policing duties. I am hoping to specialise in either Close Protection or Special Investigation Branch. I appreciate everything MPCT has done for me.
Mr Armstrong Cowie (left) passed out of AFC Harrogate and will now progress to the Infantry Training Centre to complete his phase 2 training as a Coldstream Guardsman at Guards Training Company.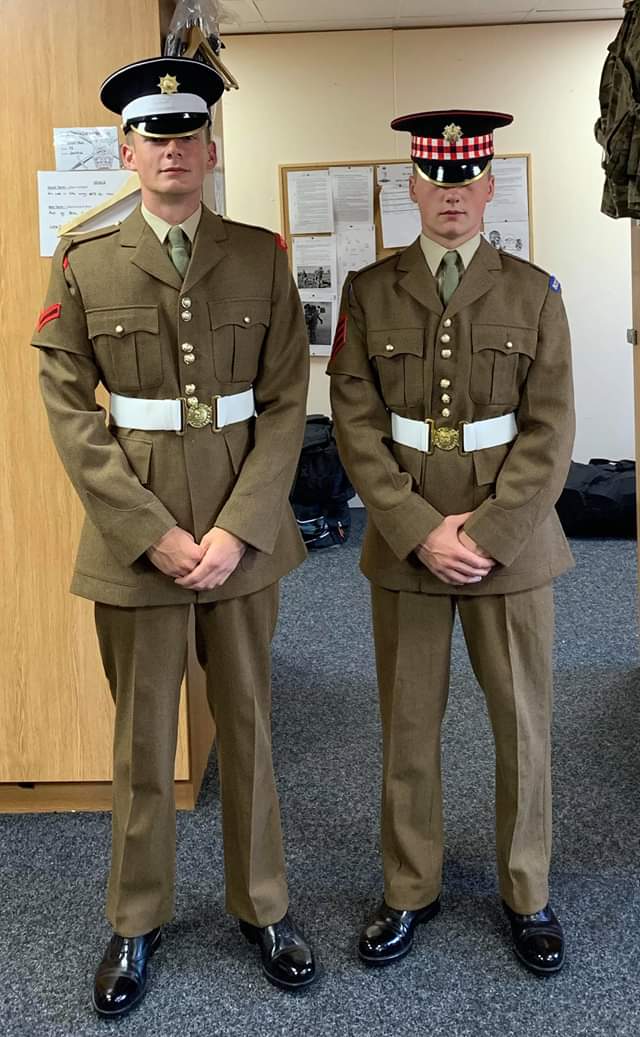 MPCT helped me most with my Physical fitness and especially running, it also helped me learn more about the Army as a whole and the things I could achieve there. The highlights of my phase 1 training would be the adventure training package as we climbed the three peaks. I also thoroughly enjoyed our final exercise and battle camp.
Needless to say that we are very proud of both Learners, congratulations to you both and best wishes for Phase 2!
Back to news articles