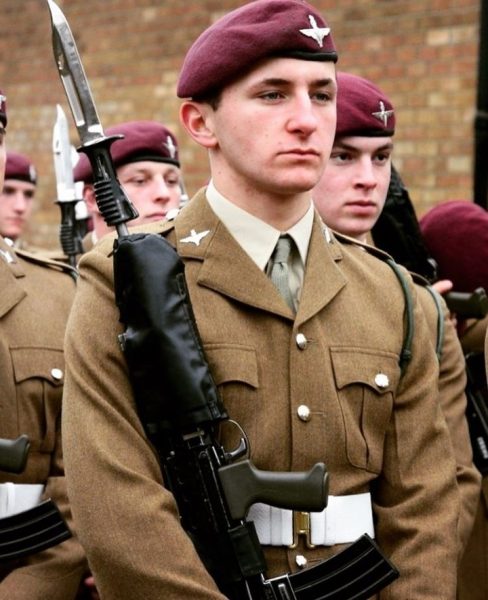 Congratulations to MPCT Newport Ex- Learner Luke Andrews who has passed out of phase 2 training as a Private in the Parachute Regiment.
Paratroopers are trained to conduct a range of missions, from prevention and pre-emption tasks, to complex, high intensity war fighting.
Watchwords are professionalism, resilience, discipline, versatility, courage and self-reliance.
After completing the 26 week course of some of the toughest training that the British Army has to offer, covering all aspects of general military and specialist infantry training, recruits take part in the Passing Out Parade.
Family and friends were in attendance  to watch the parade which included an address and inspection by the Inspecting Officer, a drill demonstration and march past accompanied by a military band.
The parade symbolises the end of the Pte Andrews training and that he is now a fully trained paratrooper prepared for both fighting or peace keeping operations anywhere in the world.
After the Passing Out Parade Pte Andrews will be posted to one of the three regular battalions of The Parachute Regiment.
Back to news articles