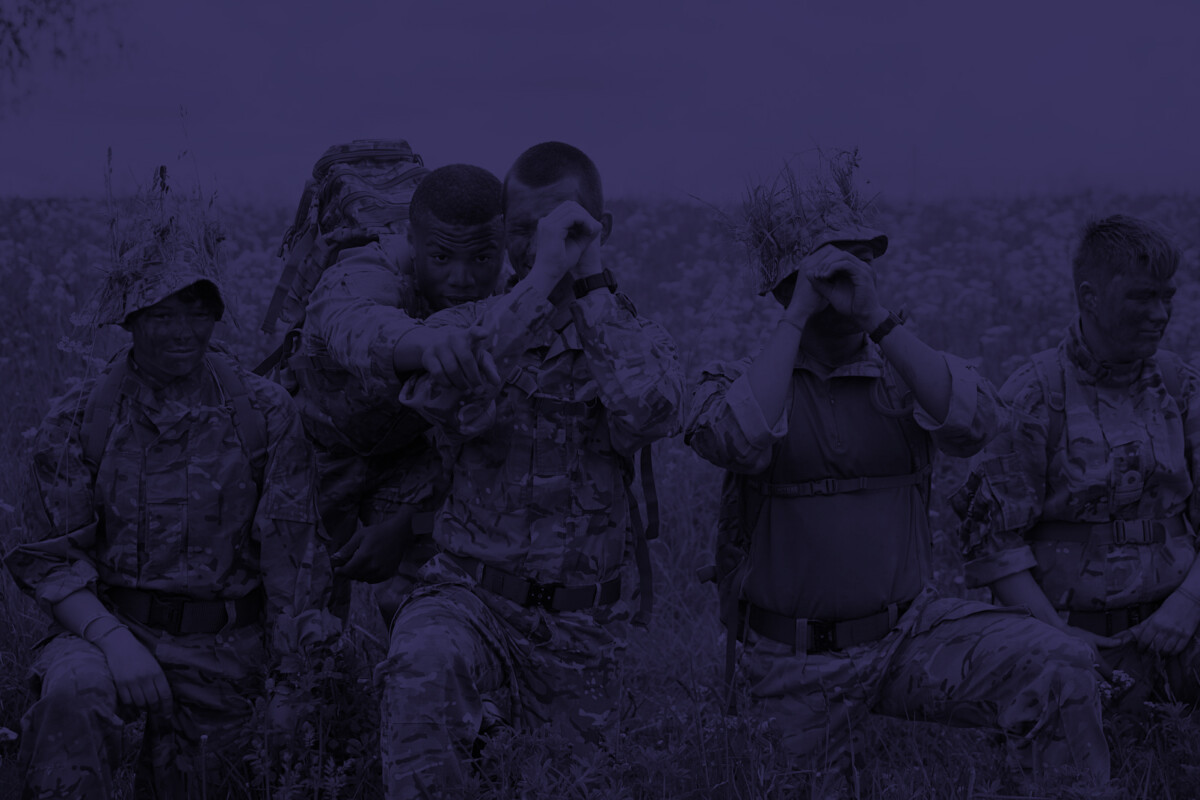 National training provider, MPCT, military training academies owned by Learning Curve Group, open two new academies in Chorley and Newcastle to give young people across the region access to free, high quality military training to prepare them for a career in the armed forces.
The new MPCT academies are launching with an open event on the 22nd September giving young people and parents an opportunity to look around the new facilities and learn about the courses that are on offer. The open events at both locations are from 10am – 12pm and 2pm – 4pm on the 22nd September 2022.
Brian Edwards, Executive Director of Military Academies at Learning Curve Group, said: "I am delighted to be opening a two brand new MPCT academies to support young people across the region gain the skills and experience they need to move into a successful career in the Armed Forces.

As part of keeping learners at the centre of everything we do, our experienced instructors are dedicated to supporting our learners beyond their journey with us at our academy and by also supporting their application for their military placement. We are looking forward to welcoming learners, parents and members of the local community to our new academies for our open day on the 22nd September."
The courses are at no cost to the young people due to government funding and learners do not need any previous qualifications or fitness level to enrol, the academy will work at a level that is suitable to the individual learner.
MPCT's academies are designed to give young people the experience of learning in a real-life military environment. The MPCT curriculum has been designed to develop their physical fitness, essential skills and self-confidence to ensure their success in their futures in the Armed Forces.
All of MPCT's instructors are ex Armed Forces personnel with years of military experience. Young people will gain lots of useful military skills, knowledge and fitness which will prepare the learner for each stage of their military application.
One MPCT graduate, Bradley LeBeau-Roe, said: "What a difference a year at MPCT has made to me. I have absolutely loved every day that I've spent at the academy. I love how the instructors have believed in me, treated me like an equal, spoke to me like an adult and respected me.

I've made new friends and achieved qualifications that I never thought would be within my reach. MPCT has helped me gain a place at AFC Harrogate and onwards into the Parachute Regiment."
The academies operates on a 'roll on, roll off' joining process with no set deadline to apply, therefore learners can join on a weekly basis.
MPCT is part of Learning Curve Group (LCG) who is an award-winning training provider with over 60 academy locations across England and Wales that support young people into careers in the military, hair and beauty, construction and business.
To sign up for the MPCT Chorley open events at MPCT Chorley, Lancaster House, Devonshire Rd, Chorley, PR7 2DJ lease click the links below.
22nd September, 10am – 12pm: https://www.eventbrite.co.uk/e/mpct-chorley-college-launch-morning-tickets-411087161767?utm_source=mpctchorley&utm_medium=morning&utm_campaign=press
22nd September 2pm – 4pm: https://www.eventbrite.co.uk/e/mpct-chorley-college-launch-afternoon-tickets-411144382917?utm_source=mpctchorley&utm_medium=afternoon&utm_campaign=press
To sign up for the MPCT Newcastle open events at Army Reserve Centre, Rhodes St, Walker, Newcastle Upon Tyne, NE6 3RA please click the links below.
22nd September, 10am – 12pm: https://www.eventbrite.co.uk/e/mpct-walker-college-launch-morning-tickets-411149839237?utm_source=mpctnewcastle&utm_medium=morning&utm_campaign=press
22nd September 2pm – 4pm: https://www.eventbrite.co.uk/e/mpct-walker-college-launch-afternoon-tickets-411151113047?utm_source=mpctnewcastle&utm_medium=afternoon&utm_campaign=press
Back to news articles