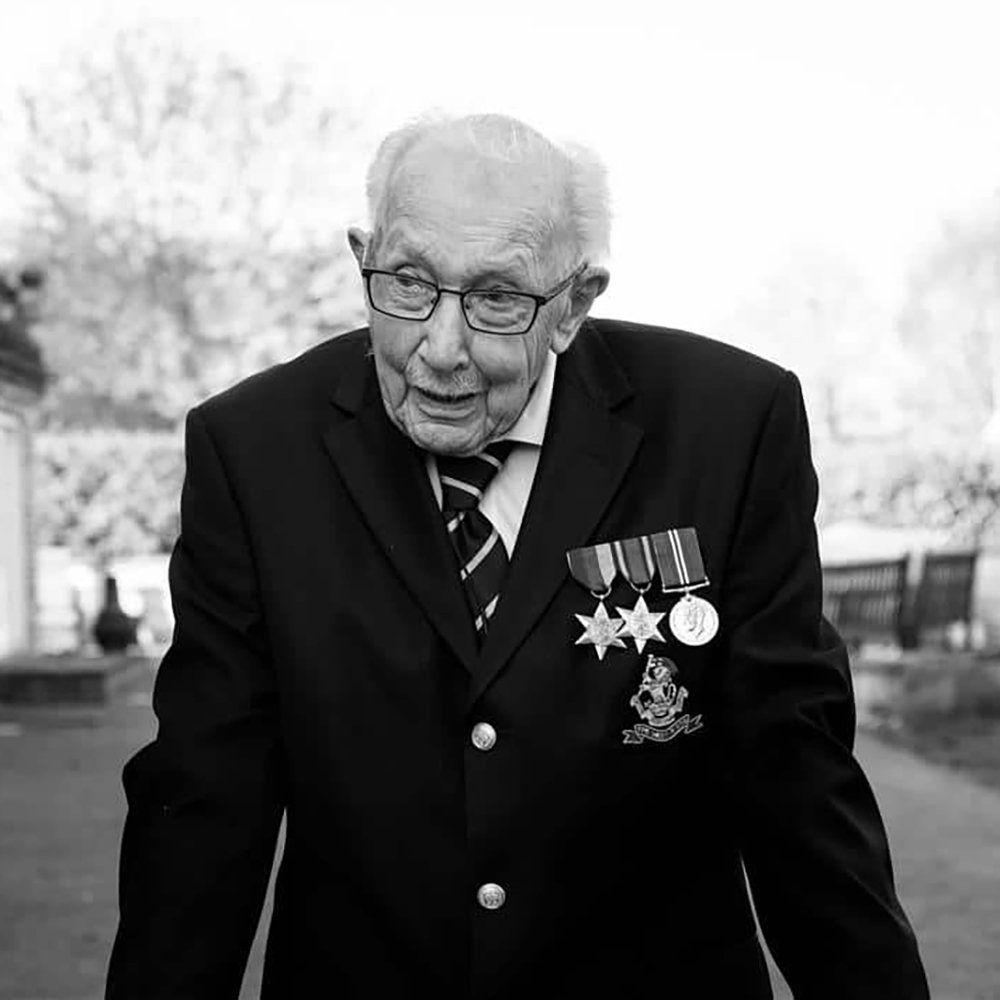 On behalf of everyone at MPCT, we would like to pay tribute to Captain Sir Tom Moore.
Sir Tom's inspirational qualities are an example to us all. He lived his life with honour until the very end. Many people have already acknowledged how he encouraged the nation through his amazing NHS Charity fundraising activity in April 2020. Sir Tom accepted a family challenge to raise £1,000 by walking 100 lengths of his garden by his 100th birthday and he outperformed his original target by raising more than £32 million, supported by 1.5 million followers worldwide.
Sir Tom served his country for the six years of World War 2 and continued to serve his country to the very end.
We salute you Sir.
Back to news articles