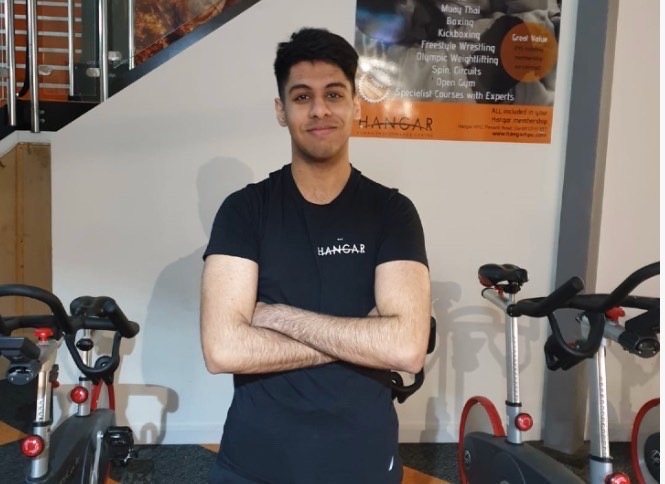 Hi my name is Adan and this is my MPCT journey. I started off at Military Preparation College in Bridgend but transferred to MPCT Sports College as I wished to switch my attention to gaining a career in the exercise and fitness industry.

I had a trial day so I could get a little experience of what they did differently there and I really enjoyed that day which made me want to start straight away. The instructor Joshua Skinner is very welcoming and an awesome instructor who while I was at college helped me with everything!

I took part in many PT lessons such as circuits, gym sessions, exercise classes and loads of sports and games such as football, end zone, safe zone and many more. I really enjoyed these games because they were something different which I've never played before!

The qualifications I gained from the Sports College were outstanding! I gained my Level 1 Diploma in Sport alongside Level 2 Certificate in Instructing Gym Based Exercise, Level 2 in Spin Instructing, Level 2 Suspended Movement Training and Level 2 Kettlebell qualifications. I'm now working as an apprentice in a gym in Cardiff called the Hangar after a short trial period. I'm loving it and so many opportunities with them already. Thanks to Josh and MPCT for arranging this!

I highly recommend MPCT Sports College because they provide you with excellent qualifications and skills for life, and everyone around is very nice and supportive.
Our main aim at MPCT is to help young people to achieve their individual goals. Learners leave our courses with increased self-confidence, improved understanding of the importance of a healthy lifestyle, enhanced academic abilities and a broader understanding of the opportunities available to them.

Our CEO, Huw Lewis MBE
To find out more about the MPCT Sports Academy or to apply, please visit www.mpct.co.uk or call 0330 111 3939
Back to news articles