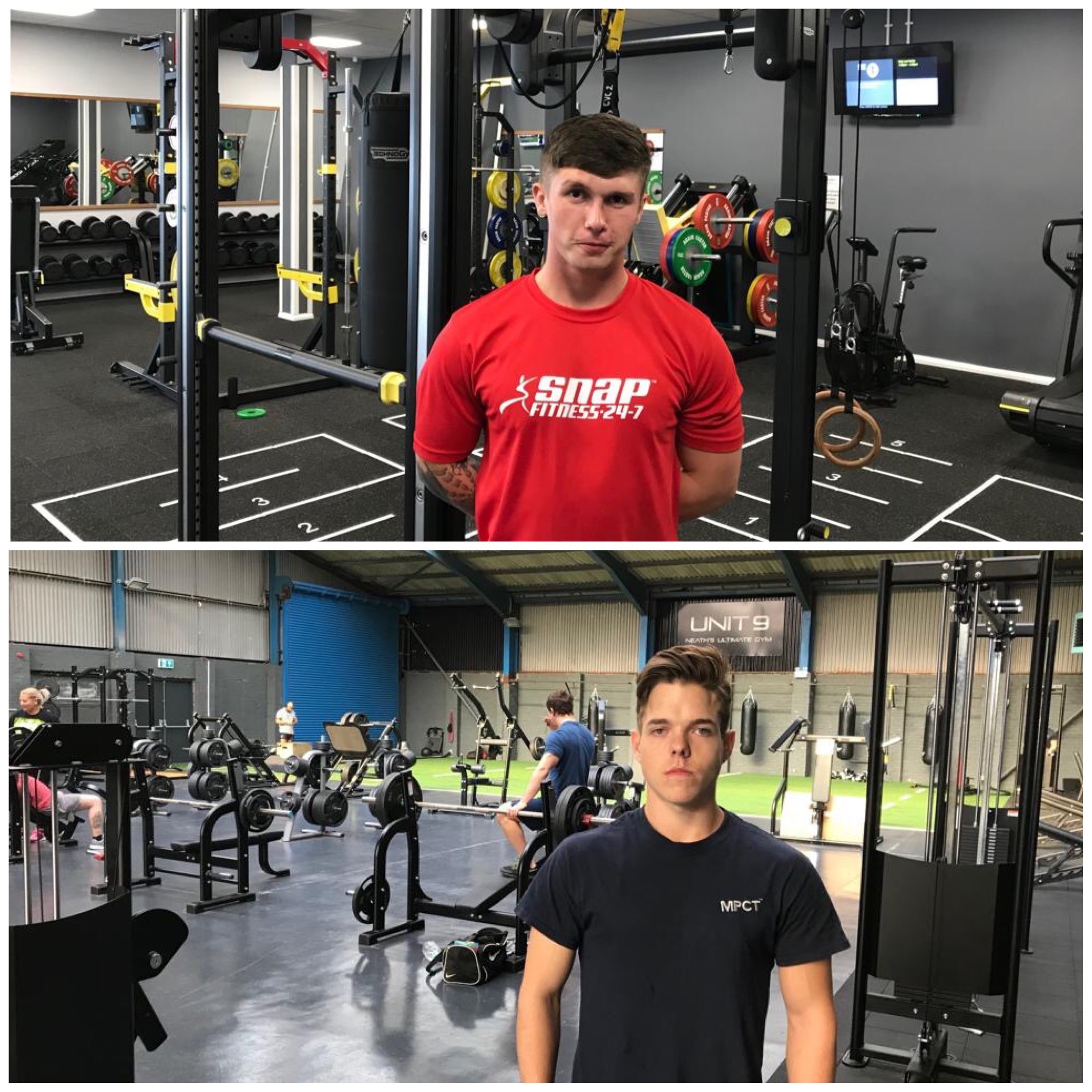 The Cardiff Sports Academy has recently seen two students start Work Placements with local employers in the Sport and Fitness industry. Bradley Hulme (pictured top in the image) who travels to Cardiff Sports Academy from Bridgend has started a work placement with SNAP Fitness in Bridgend. Michael Reid (pictured bottom in image) who travels from Gorseinon, has started at Unit 9 in Neath.
Since joining MPCT, the students expressed interest in a career as Personal Trainers and have used their time at the Sports Academy to help them achieve their goals. They have done this through following an Individual Learning Plan; covering Personal, Social and Health related targets as well as developing Employability Skills.
The Sports Academy gives students as hands on approach to developing skills on a daily basis through a contextualised curriculum and practical gym and sports based sessions. Each week, Vocational Training day's focus on developing the student's gym instructing and sports coaching skills. Both Bradley and Michael have excelled in these areas.
As a result of their progress, both students were selected to attend the MPCT Sports Academy Level 2 Gym Instructing course at Channel View Leisure Centre. Bradley and Michael impressed with their positive attitude and willingness to learn. It came as no surprise that they passed the qualification to become qualified Gym Instructors – a step closer to becoming Personal Trainers!
The next step for both students is to continue their development while on work placement under the mentorship of their gym managers and staff in the work place. It is hoped that the skills they have displayed in college will be transferred to the work place in order to give them every chance of gaining future employment and apprenticeship opportunities.
We are incredibly thankful our partners at SNAP Fitness and Unit 9 for their participation in providing work placements for our young people and would like to congratulate both Bradley and Michael on their progress so far!
Llongyfarchiadau i chi, a pob lwc boys!
Back to news articles