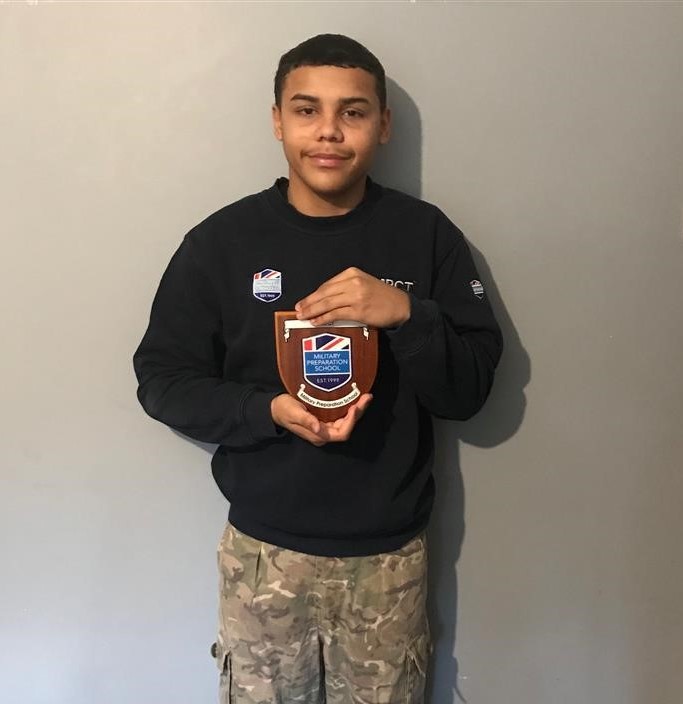 A pupil at a Midlands Military Preparation School has been nominated for a top award for his actions in a crisis.
Fifteen-year-old Elijah Rama, from Parkfields, Wolverhampton, was on his way home from school when he saw a taxi collide with an 11-year-old boy.
And, while other passers-by stopped to film the incident on their phones or stood watching in shock, Elijah rushed to the aid of the badly injured victim.
He not only moved the crowd back so an ambulance could get through, but he placed his jacket over the boy, comforted him and rang his mother to reassure her he was being cared for.
And in recognition of his quick, intelligent and compassionate actions, his Year 11 tutors at the Military Preparation School (MPS) have nominated Elijah for a prestigious Royal Humane Society Award.
MPS works across England and Wales, complementing the existing school curriculum with academic lessons and the application of practical skills, inspired by military training.
Elijah has attended MPS Midlands two days a week since September 2019 and has already received an embossed crest from MPS, honouring his quick-thinking and a Chief Constable's Young People's Award from West Midlands Police.
Now, MPS centre manager, Sarah Hulme, hopes his actions will be recognised by the Royal Humane Society, a charity which promotes lifesaving intervention.
"Elijah embodies all the qualities we hope to develop in our leaners," she said. "He acted quickly, courageously, calmly and with compassion and those aren't just military qualities – they also represent the very best of human nature.

"He is a lovely boy who did the right thing at the right time. He stepped forward and did everything he could to manage a truly dreadful situation. We are immensely proud of him."

Sarah Hulme, Centre Manager MPS Midlands
Elijah said he was "really surprised and pleased" to be nominated for the award, but added: "it all happened so quickly, I didn't stop to think – I just acted instinctively."
Back to news articles