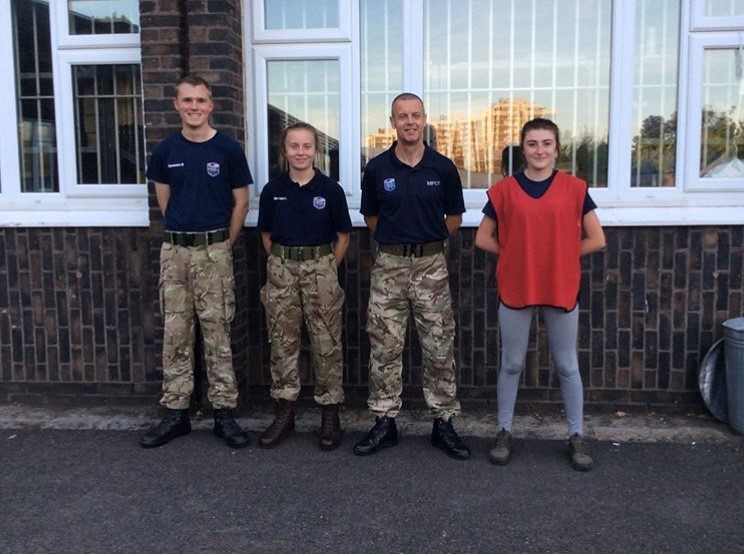 What a hugely successful and positive day the launch event turned out to be. The location of St. James' Park set the scene perfectly and the sun was shining. MPCT learners and staff alike were full of excitement and motivated to get started on such a hugely anticipated event. M.D Huw Lewis firstly addressed the VIP filled congregation, educating them on what MPCT does and has done for previous learners via touching and vivid case studies. Mr. Lewis was then followed by Mrs. Sue Wilburn, Lord Lieutenant of Tyne and Wear. who spoke encouragingly about the opportunities that MPCT can provide for young people, who then went on to declare the colleges officially open. This was then followed by learners from MPC Liverpool who spoke about their daily lives at MPCT and the fantastic things they have achieved during their time at MPCT.
The physical demonstrations by MPC's Liverpool and Wrexham that followed their speeches were outstanding, these included log displays and PT. Comments from some of the VIP visitors were highly complimentary and some even said they hadn't seen that standard at military level. Icebreakers and the recital of the "IF" poem by Rudyard Kipling were further highlights and perfectly demonstrated the confidence and ability of the learners.
The afternoon launch followed much the same course, however, the opening speech came from Alasdair MacConachie Esq., O.B.E., D.L. Vice Lord Lieutenant of County Durham who keenly advocated MPCT and its ethos, which was fantastic to see as he is highly influential within the Infantry Board and great to have as a support.
The ceremony was closed by Lieutenant General Robin Brims CB, CBE, DSO, DL who has been a bedrock in the setup of the new North East Colleges, and we thank him and all of our VIPS, guests and staff for their support and attendance. We are hugely excited to see these new colleges grow and develop and look forward to seeing everyone again on November 21st for their Awards Ceremony!
Back to news articles