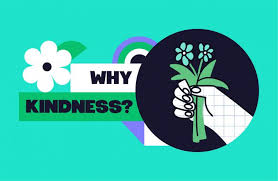 MPCT supports Mental Health Awareness Week. The week takes place from the 18-24 May and this year's theme is kindness.
Approximately 1 in 6 people in the UK experience difficulties with their mental health.
Kindness is especially important at this current time whilst the world is coping with the coronavirus outbreak. The virus is not only having physical symptoms but also a huge impact on mental and social wellbeing.
Whilst staying at home and adhering to social distancing, it is important to look after your own mental wellbeing and the wellbeing of your loved ones. An act of kindness could be as simple as calling a friend and asking how they are. Or being kind to yourself by taking care of your own mental wellbeing, like ensuring you go for that daily walk, or eat a healthy diet whilst at home.
The national Mental Health website has virtual fundraising ideas which you can do in the comfort of your own home, for full details visit www.mentalhealth.org.uk.
Our CEO, Huw Lewis MBE, commented:
One act of kindness can lead to another. Simply, we can inspire others to be kind. As a community, we are becoming more aware of mental health, what it is and how to look after it.

Huw Lewis MBE
To show our support to the communities we live and work in and to encourage kindness, we want to share your stories on our social media channels. Do you have an act of kindness you're proud of? Have you put a smile on someone's face this week?
If so, send us a happy photo and we'll celebrate with you!"
To find more about Mental Health Awareness Week, please visit: https://www.mentalhealth.org.uk/campaigns/mental-health-awareness-week/
The NHS also has tips and advice on how to take care of your mental health wellbeing during the coronavirus outbreak: https://www.nhs.uk/oneyou/every-mind-matters/coronavirus-covid-19-staying-at-home-tips/
Back to news articles