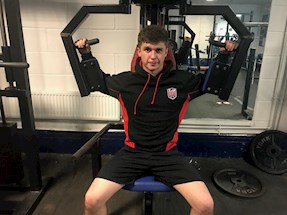 A 17-year-old student, Bradley Hulme, who attends MPCT Sports Academy in Cardiff, has been voluntarily running circuit training sessions every Sunday from 5pm – 6pm for young people who live in the same hostel as he does in Maesteg.
Nobody asked him to run the sessions but as a young lad who looks after his own health and fitness and is aiming to join the Army, Brad realised he could help other young people benefit from exercise and healthy lifestyle choices.
Brad plans the circuits himself by using the knowledge and skills he has learnt at the MPCT Sports Academy in Cardiff. Brad said that at first nobody joined in but soon enough a group started joining in his sessions and now, not only is Bradley planning and delivering the circuit training sessions to staff and tenants at the hostel, but he is also giving them nutrition plans and advice on healthy lifestyles.
"I'm using everything I've learnt at the Sports Academy College to plan and deliver the sessions and even the staff there join in. I think it can help young people at the hostel because fitness gives people an aim in life and most people need that."
Brad joined the Sports Academy in Cardiff after his application to the Army was deferred because of a knee operation. Brad said that the Sports Academy gave him a way to stay fit, motivated and focussed on his future career by developing his knowledge and fitness levels. He is also working towards his Level 1 Diploma in Sport and Active Leisure.
The Sports Academy course follows an 'active learning' curriculum, meaning students take part in a mix of classroom and outdoor learning every day with 50% of the course being practical. As part of the programme, students will also have the chance to take part in industry work placements to increase their employability.
The Sports Academy offers qualifications ranging from Level 1 to Level 3, including circuit training and gym instructor qualifications. Apprenticeships are also available for those who are employed in the industry and many students who attend the Sports Academy progress onto an Apprenticeship framework as they often find employment within the exercise and fitness industry as part of their College course.
Huw Lewis MBE is the Founder and Managing Director of MPCT. He comments:
"Our main aim at MPCT is to help young people to achieve their individual goals. Students leave our courses with increased self-confidence, improved understanding of the importance of a healthy lifestyle, enhanced academic abilities and a broader understanding of the opportunities available to them."
To find out more about the courses on offer, visit https://www.mpct.co.uk/sport-exercise-fitness/ or call 0330 111 3939.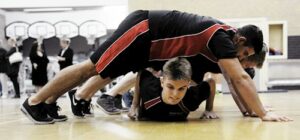 Back to news articles