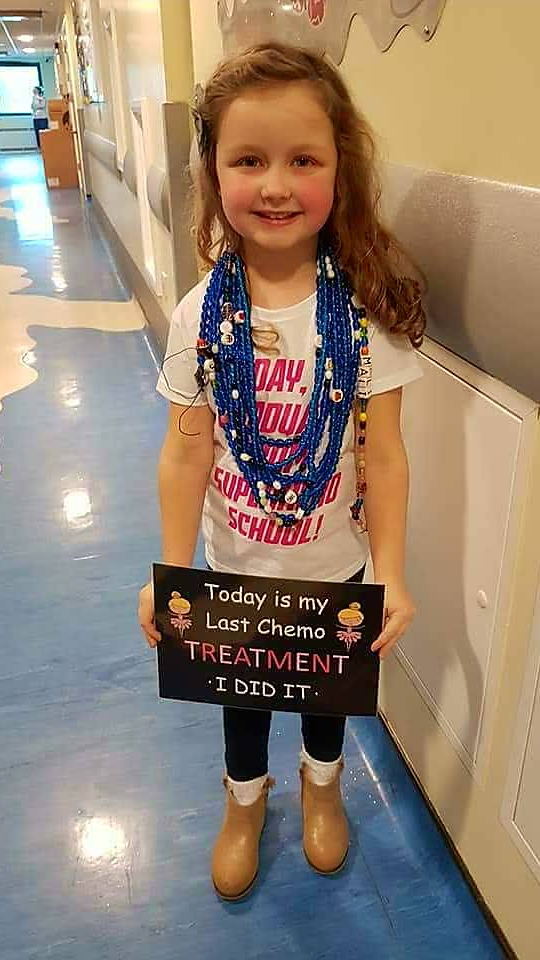 Steve Tallis, our Lead Instructor at MPCT Bridgend will be taking part in a charity event on the 28th April for Dreams & Wishes  The charity is close to Steve's heart as it has helped his daughter through her illness.   Steve will be joined by seven others and together they are Tabbing from Newport to Llanelli with 35lb on their backs for a total of 66 miles . There are two other MPCT staff taking part too,  Matthew Thacker from Newport and Sam Cuthberston from Swansea.
This is the 4th challenge Steve is undertaking  for Dreams and Wishes having  previously completing a 24 hour long run, a half marathon and a 50 km running challenge.
Read Steve"s story and his motivation for supporting this wonderful charity.
"My daughter Mali has had the toughest 18 months  of her life following a diagnosis of a brain tumour and a condition called Langerhans Cell Hystiocytosis.
Mali is a huge inspiration to us all and as you can see from the picture has just completed her last Chemo treatment.
Myself and a team of 8 people including two fellow instructors and two ex students  have decided to Tab 107 Km with a 35lb Bergen non stop from Newport to Llanelli visiting each regional rugby ground. We will be raising funds for Dream and Wishes .
Dreams and Wishes have been an outstanding help by creating memories to help ease the burden a little by arranging family outings and well deserved special treats for Mali."
Dreams and Wishes is 100% Volunteer based charity and 100% of every penny raised with NO deductions goes to seriously ill children and their families! #waveafiver #smilesonfaces
You can support Steve and the charity by clicking on the link below.
https://uk.virginmoneygiving.com/fundraiser-display/showROFundraiserPage?userUrl=GeraldMccarthy&pageUrl=1

Back to news articles