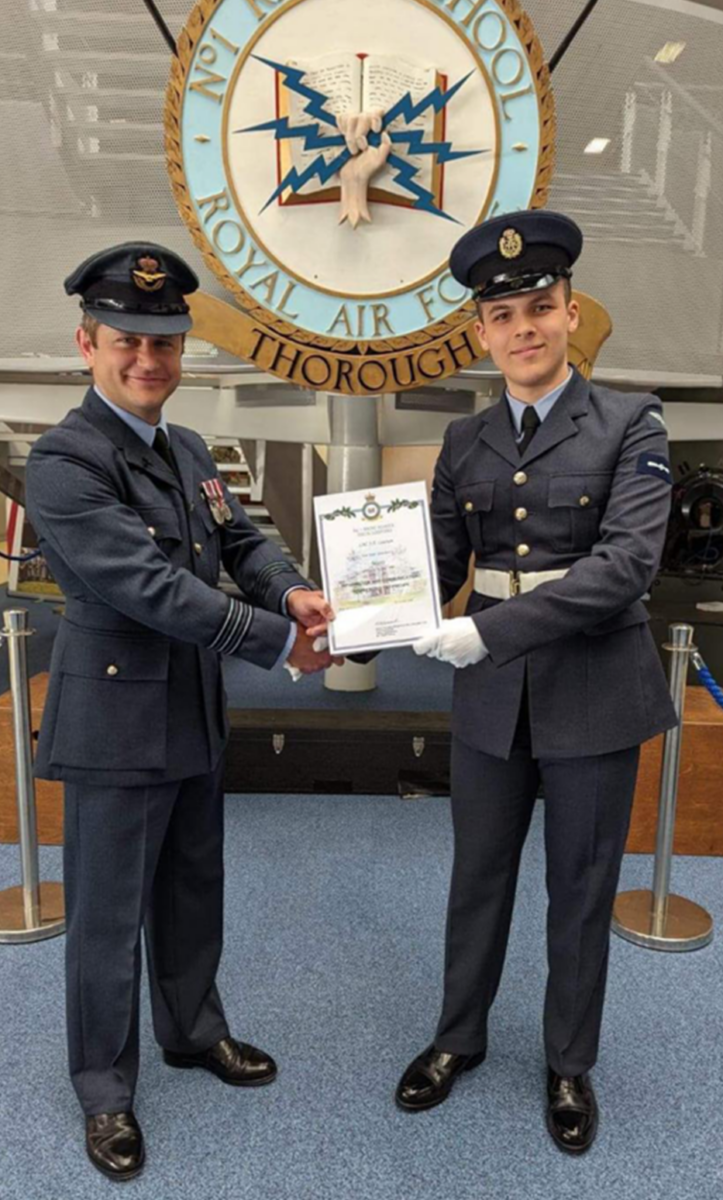 Ex Sunderland learner, James Lawson has now completed his training as a Cyberspace communicator and now starts his new career at RAF Marham and is looking forward to his new role.
I remember joining MPCT in the early summer of 2019 just after finishing my exams. I still vividly remember my first day at college, all the other learners were so friendly and welcoming. I instantly felt at home in MPCT compared to my old school. Ever since I joined MPCT my fitness has improved dramatically as well as my social life and general well-being. I was astounded that from being the least sporty kid in my School I managed to become a green bib in the space of a few months, managing to compete with some of the fittest learners in my college. MPCT has also given me an amazing and close group of supportive friends I never had before I joined. Joining this college was the best decision I ever made and thanks to MPCT I have now managed to pass my training as a cyberspace communicator in the Royal Air Force.

James Lawson, former Sunderland Learner
James thanked his staff at MPCT as he said he couldn't have done it without their support!
Back to news articles