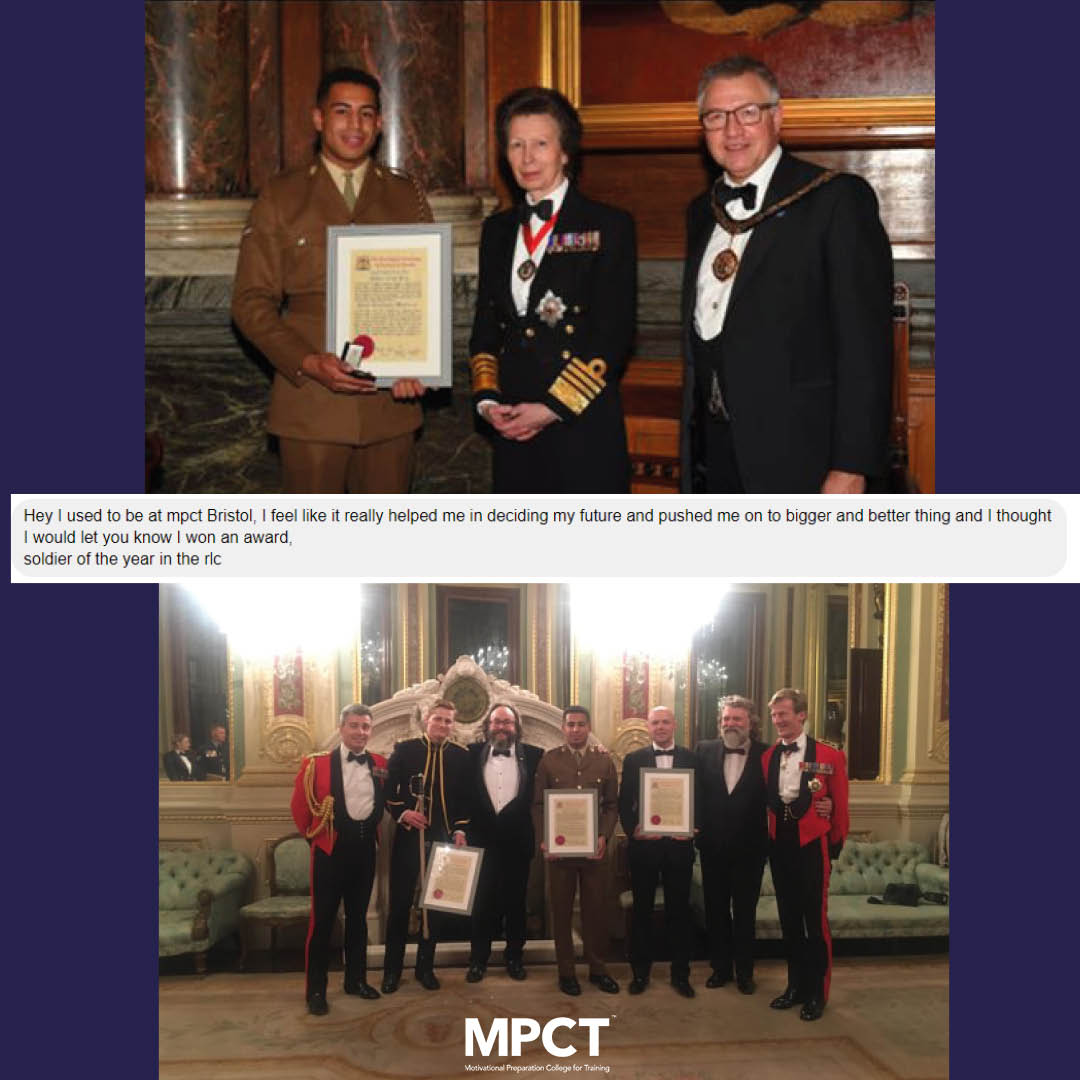 On Monday 21st of May, Military Preparation Colleges Newport and Cardiff hosted yet another VIP visit and made everyone at MPCT incredibly proud.
This time, it was The Commanding Officer Captain Harris' turn to be impressed by our Learner's active demonstrations, to which he said that MPCT learners are an inspiration, and that he would happily have them all at HMS Raleigh. He also took his hat off and said he was speechless.
This feedback is clearly outstanding and thank you again to the Staff and Learners of MPCT Newport and Cardiff for their efforts in making this a day to remember.
Back to news articles