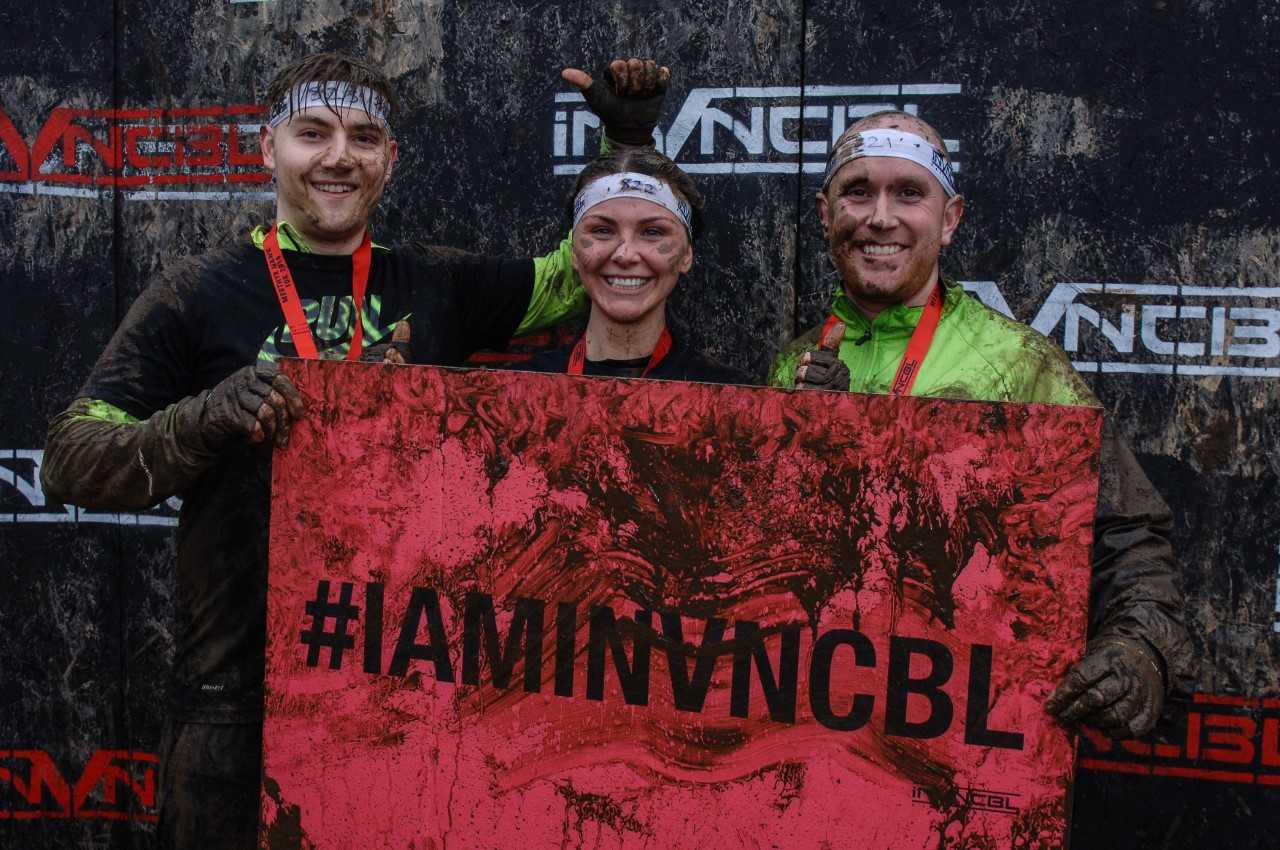 So this time last Saturday Stacey Hudd, out HR Manager was being  towed in and out of an event field by 20 tonne tractors and up to her knees in floodwater and mud BUT she and every other competitor embraced every single minute of it! Read her story here:
#BeINVCBL
That's a big hashtag and statement to follow, right?
Wrong, sort of! The truth is you can be 'INVCBL' if you put your mind to, train hard and don't give up! Ok, I'm not saying that by completing a challenging 10k race you become a super human who can take on the world but my point is if you set a realistic but challenging goal then you're empowering yourself and your own ability.
I like to consider myself a general fit person, I train 4-5 times a week and try to physically challenge myself at least once a year. This year I choose INVCBL.
My training leading up to the event consisted of my usual week in week out Circuit training, spin classes, body pump and HIIT. I didn't follow any training scheme or didn't research what I should be doing and this is not something I would recommend if taking on an event especially if your new to it. But I was fully committed!
The day itself was 'fuddy as muck' but full of FUN.
First challenge was parking the car; we were welcomed to the event by the parking attendant whose words were 'to access the carpark you will need to be towed to/from yourspace by a tractor due to the ground conditions'.
Challenge accepted! Registration was easy, getting to the tent proved to be difficult. You had to embrace
the great Welsh weather. With my race headband and number received, my laces tightened, I was good to go!
The 10 k course consisted of running through mud, up sand banks, in water, through rivers, up and down
hills, over obstacles and crawling through more mud! I cannot go without mentioning the water-slide or better
described as mudslide. I LOVED it.
#BeINVCBL
If your considering doing an event or challenge, you must be willing to work outside your comfort zone but go for it! Take full advantage of BMF, it's a great way to build your fitness levels and a win win, as an MPCT employee you get free membership to British Military Fitness.  You may even be lucky enough to get a T-shirt
Let's practise what we teach our learners and get challenging yourself. I challenge
you!
7 Tips for INVCBL:
1. Get yourself a good pair of trail trainers
2. Research a realistic training scheme that prepares you for the event
3. Warm up before the race
4. Turn on your mental positive can do attitude switch. Your mind gives up before
your body!
5. Wear old clothes and take an old towel (these are likely to end up in the bin)
6. You will need a change of underwear and clothes.
7. Most importantly – ENJOY IT
Back to news articles