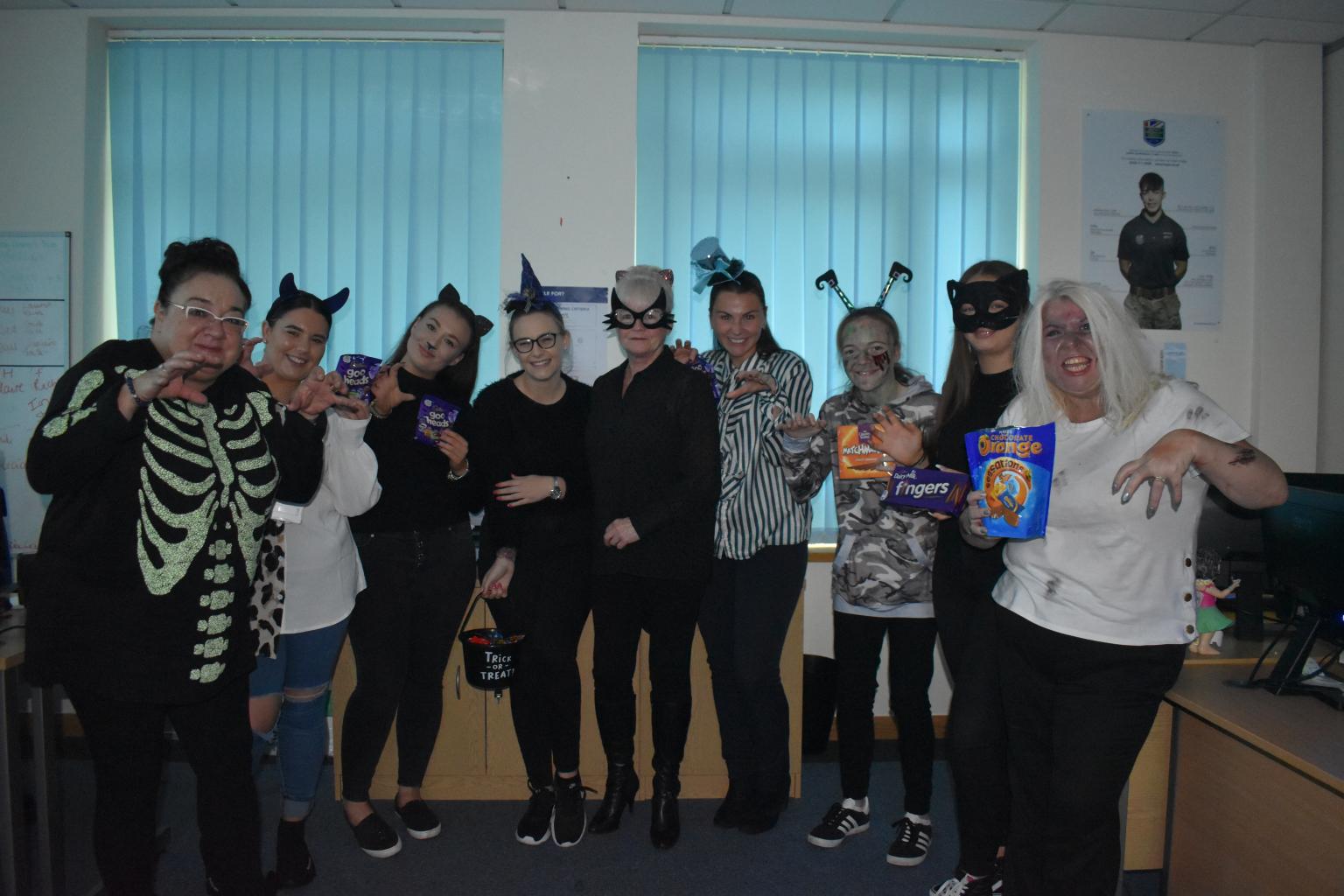 As today is Halloween we thought we would  introduce you a few of the 'Ghouls & Ghosts' who stalk the dark and damp corridors of MPCT Head Office.
Meet, 'Boo, the cat' aka Alecia Thomas who is a Communications Team Advisor. We also have 'Bones' aka Janette Leverson our Business to Business Consultant and the 'Devilish' Courtney Collins Admin Assistant.
New on the block is 'Beast, the cat' who we prefer to call Cerys Davies, Admin Support Apprentice.
Our finance department  has not one but two spooktacular mentions here. 'Lucifer, the cat' Lesley Brown Finance Assistant and 'Lucifer, the zombie' Lianne Atkinson
Finance Assistant.
Now, you can put a name to a (somewhat scary) face the next time you call or visit.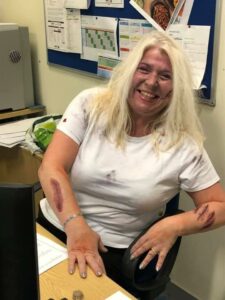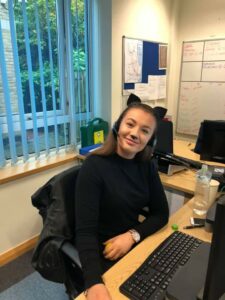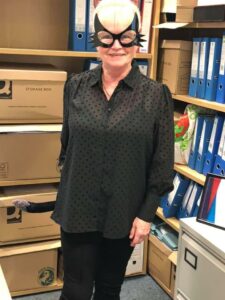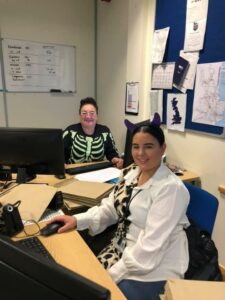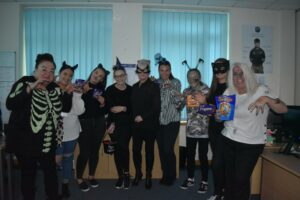 Happy Halloween
Back to news articles