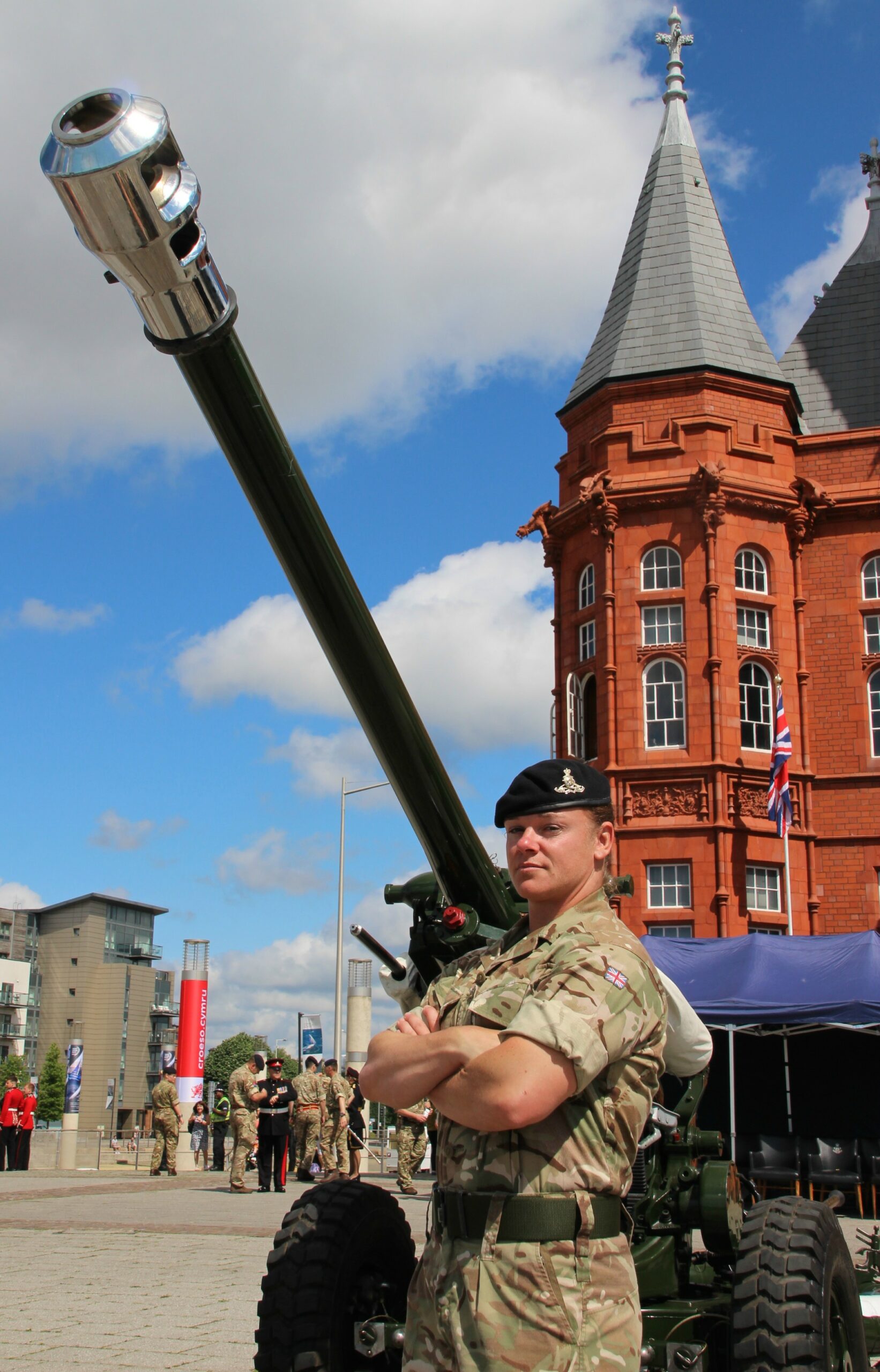 An army Champion Powerlifter from Pencoed who works as instructor at our Military Preparation School in Rhymney has called on more sports enthusiasts to follow suit and join the reserves to reach their athletic potential. She is a perfect example of some of the opportunities that the army can give and how MPCT has enabled her to progress her career whilst having a full time job. She is a great role model to our learners and is valuable member of the MPCT Team.
As a reservist with the 211 Battery of 104th Regiment Royal Artillery, Natalie O'Shea has won nationwide powerlifting competitions after receiving financial and logistical support from the army.
Natalie said: "The armed forces is the perfect place for my interests. I put all of my efforts in to powerlifting and received a lot of support. The army has paid for my transport, accommodation, fuel and entry fees for competitions. It hasn't cost me anything, they taken stress away and it has helped me to bring back gold medals.
"There's nothing better than being paid to do something you love and enjoy. In my case, it's powerlifting but it might be another sport for someone else and the army can help them, too. Some people think the reserves it just about firing weapons but there are so many other routes to go down."
Natalie, who is 31-years-old and a rugby player for Pencoed RFC's women team, dedicates at least 27 days of her year to service. Many reservists will mark today's nationwide Reserves Day celebrations by wearing their uniform to work to raise awareness.
MPCT has signed the Armed Forces Covenant, a pledge to the nation that past and present Service personnel are treated fairly, something we feel very strongly about. We have also won the Defence Employer Recognition Scheme (ERS) Silver Award for our support and Natalie is thankful for the opportunities we have enabled.
"I have a full time job, so a lot of my training has to be done on weekends but MPCT are good and give me certain days off to be with my unit," said Natalie. "There's always someone who knows something that can help you, all you have to do it look for help and ask for it."
Back to news articles